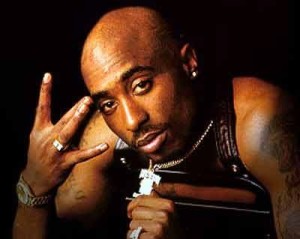 The rumors that have been circulating for years regarding a Tupac movie can finally be put to rest. It has officially been confirmed that production for a Tupac biopic entitled "All Eyez on Me" is currently being filmed in Atlanta, Georgia.  One of the films' producers, L.T. Hutton confirmed the film by recently posting several behind the scenes photos from the set on his Instagram page.
The film is being directed by Benny Boom and it will supposedly cover the rappers entire life including his death in 1996. Unknown actor Demetrius Shipp Jr. has been cast to portray Tupac and from looking at his pictures he is definitely a good choice as he bears a striking resemblance to the late rapper.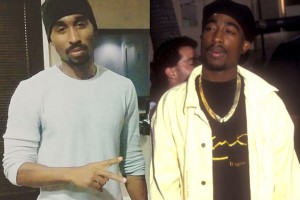 Initially the film was to be directed by John Singelton(Boys In The Hood) but he stepped down from the project in April stating that the late rappers legacy wasn't being respected and that  there were attempts to sue Tupac's mother Afeni Shakur.
L.T. Hutton refuted those claims and stated that Singleton was actually fired from the project. Singleton is reportedly working on a separate Tupac movie which he says will be much better than the film currently in production.
Let's hope that these claims aren't true and that the movie will pay homage to the late rapper's legacy.
What are your thoughts about the forthcoming biopic? Do you plan on watching?
Source: Hip Hop DX
Photo Credit: Black Time Travel;  Top.de