The arcade has reopened for business….
I knew something was up when one of my favorite Mississippi artist's Instagram page disappeared from my timeline. Normally when artists go into seclusion they are either in heavy creative mode working on a new project, or they are on the verge of releasing one.  A text from Ray Kincaid on New Year's day confirmed my speculation….. "I released the album". I knew a project was in the works months ago but I didn't know exactly when it would drop.  I got a chance to hear a few unmastered tracks off the album early on so I knew the finished project would be dope.  Bizarre Arcade 2: Nostalgia Kung Fu is the follow-up to Artistic Depression, a project Ray released in early 2016. The new album is comprised of 10 tracks and features a few other talented Mississippi artists and producers.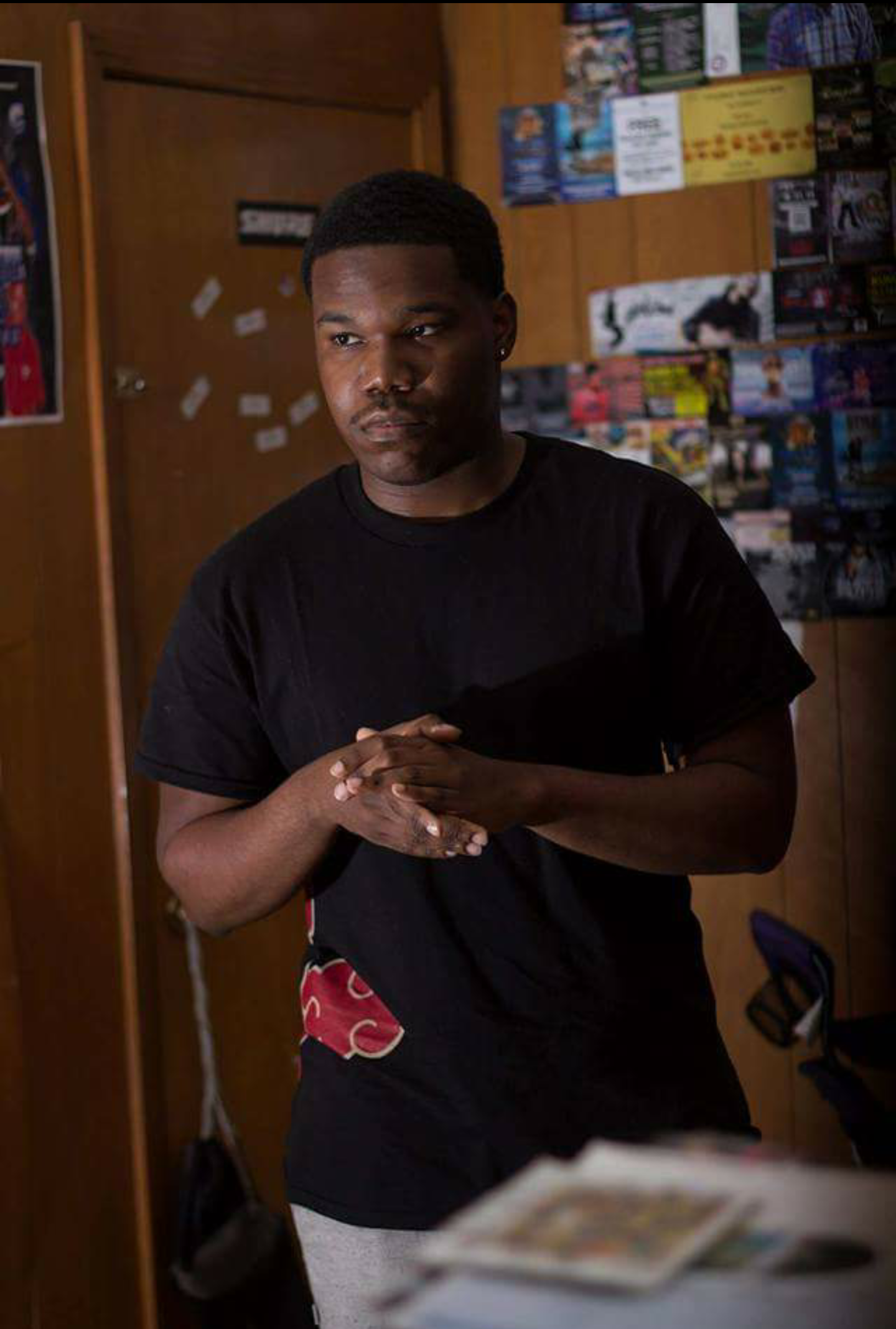 Kincaid actually lets listeners into his creative mind and he doesn't hold back when expressing himself lyrically. "Arcade" is actually a metaphor for his mind but it's also one of his favorite indulgences. Gamers can appreciate the video game sound effects throughout the album and even the name of some of the title tracks. One in particular which is one of my favorites off the album is Jin Kanzama 2 featuring Jaykin.  Jin Kanzama is a video game character that is in constant war with  himself and his family. The character is infected with the devil gene. Ray admits that the character's story is somewhat symbolic to his own in regards to the relationship he has with his family. The hook goes "blood don't make you fam, it just makes you related…" Many artists can relate to not having full family support while trying to pursue a passion, but when that passion turns into success suddenly family members will come out of the woodwork.
The track Street Fighters and Dope Dealers is another one of my favorites off the album. I liked it instantly because of the nostalgic sound and because it basically tells his story of how video games gave him an outlet and alternative instead of turning to the streets.
Dojo 3-Proving Ground was a track that I got a chance to hear a few months ago. The song really shows what I like most about Ray: his lyricism, clever wordplay and metaphors. He comes off a little cocky in this track but it's justified because as an artist you have to go hard for yourself and know what you're bringing to the table. He is letting other artists know that he is competition.
70's music lovers and Texas chopped and screwed rap music fans can dig There's A Stalker On The Dance Floor. Kincaid paid a little homage to the 70's disco era with this track and he showcased his vocals just a tad. It's a fun, good vibes type of song.
Several tracks on the album reference a mysterious "Cleopatra." He fails to mention if she is someone from the past or someone currently in his life. Sometimes in the lyrics it seems "she" is a combination of several female experiences. I like that he doesn't shy away from talking about relationships. My favorite Cleopatra track is Cleopatra's Pool. It's another song that plays with metaphors and it features a very talented singer named Cymone. Her vocals are perfect for the track.
Another one of my favorites off the album is Sundays at Offbeat featuring Alexander Fresco and James Virgodo. If you are a creative and artist in the Jackson, Mississippi area than you know all too well about the hidden culture gem called Offbeat. It's another fun, good vibes type of track.
The album is very diverse and it offers a little something for any music lover. I think Bizarre Arcade 2 shows Ray's growth as an artist  but also as a producer. The creation of the album as a whole is a production; the instrumentation, featured artists, arrangement of the tracks, samples used, and the title of the tracks show the work of a budding storyteller.  His future is very promising.    
Check out Bizarre Arcade 2: Nostalgia Kung Fu here.