I recently moved to Charlotte, North Carolina where I don't know anyone so I decided to join Tinder. Tinder is known as a hook up site so I definitely wasn't looking to fall in love; I joined more so to meet new people that could help me get acclimated to the city and to have a little fun.
Well if you're not familiar with Tinder it's a dating app mostly used by young professionals in their 20s and early 30s. To use the app you set up a profile and tailor your dating search criteria by selecting your age range and location preference.  After you set your preferences you can start seeing dating potentials. If you're interested in a person you swipe to the right and if you're not interested you swipe left.  If you show an interest in someone who is also interested in you then you would become a match and can start messaging each other.  Seems pretty easy right? You would think so but now Tinder has an option where you can link your Instagram account to your dating profile. I had a couple of instances where guys who I didn't match with tried to slide up in my DMs! LOL you ain't slick!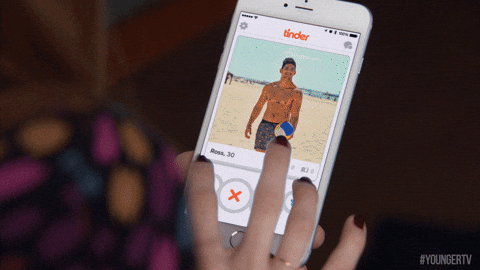 After you get matched up with potentials that is when you can start the weaning out process of who is actually looking for a relationship and who is just looking to hook up.  I noticed that the guys who actually wrote a bio about themselves were more sincere about wanting to find a relationship. What I also noticed is that if a person messages you first they are genuinely interested in you but if you have to message them first they most likely have plenty of other options to choose from.  I avoided guys who had too much to say on their bios, especially the ones who complained about being a good guy always being overlooked. That was an indicator that the issue of them being single was most likely because of them. In all I matched with about 14 guys. Of the 14 guys I went on two dates.
Now the fun part….Date night!
So to keep the guys anonymous I'm going to give them nicknames.
My first date was with "Sergeant of Arms" because he was a military man.  Well prior to going on our date we didn't talk on the phone, we only communicated through texts and Tinder messaging.  The night of the date he offered to pick me up from my place. I was skeptical because I didn't know him but I was new to the city and we both felt it would be more convenient if we rode together.  I let him pick me up in front of my building but didn't tell him my apartment number. I also made sure to send my friends and siblings screen shots of him in case I came up missing. When I saw him in person he wasn't bad looking but he definitely looked better in his pictures. He was also very cocky and arrogant which is a huge turn off in my book. As soon as I got in the car with him he looked me up and down and said he needed to make sure that I looked the way I did in my pictures. I was annoyed but I brushed it off.
For the first part of our date we went to a chill bar type of restaurant. Our initial conversation felt more like an interview because he pretty much went down his whole list of requirements of what he wanted in a woman. He also explained to me that he was still single because he was very picky. I just sipped my drink and listened. By this point I definitely knew I would not be going on a second date with him.  After I had a couple of drinks I started to loosen up and the date started to get better. He was actually a cool guy but not really my type. Later that night we went to play pool. I didn't really know how to play but he taught me the basics so I had a pretty good time.  Overall the date was cool but I didn't really feel like we were compatible.
My second date was with "The Tattooed Musician".  I had actually talked to him on the phone a few times before we went out so I had a better feel of his personality. The night of our date we met up in the music/art district of town called NADO.  He told me that I should some-what dress up so the night of the date I wore a cute and simple day party dress. When I showed up he was dressed very casual so I was a bit annoyed because I didn't feel like we complimented each other. He also looked very different in person to the point where I would not have recognized him if I would have saw him prior to us actually meeting.  The date was cool; we had some drinks and we ate at one of the nearby restaurants.  After we finished eating he bought a bottle of Moscato and we went back to his place to watch tv.
I thought we would have watched a movie but instead we watched episodes of Family Guy….. (I will leave it at that). While we were drinking and watching tv I heard someone moving around upstairs. I asked him if he had a roommate and he said he was living with his mom temporarily to save up money for a new tattoo studio. In an effort to not scare me off he explained to me that he and his mom had an agreement that when he had guest over she would stay upstairs or leave the house. (Ummmm that didn't really help).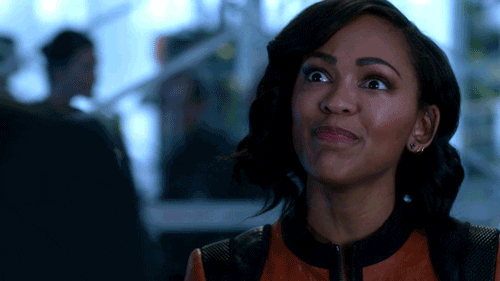 But hey I'm not judging, I've had to move back in with my parents before too. That information just would have been nice to know prior to me coming over to his place.  Overall the date was cool but again just like with the first date the chemistry wasn't there for me.
Overall Tinder was a decent experience but I realize that online dating just isn't for me. I don't think you can get a good feel of a person's personality through the internet. I would rather stick to meeting someone in person where I can actually talk to them before deciding if I want to exchange numbers or go out on a date.
---