Small World Trilogy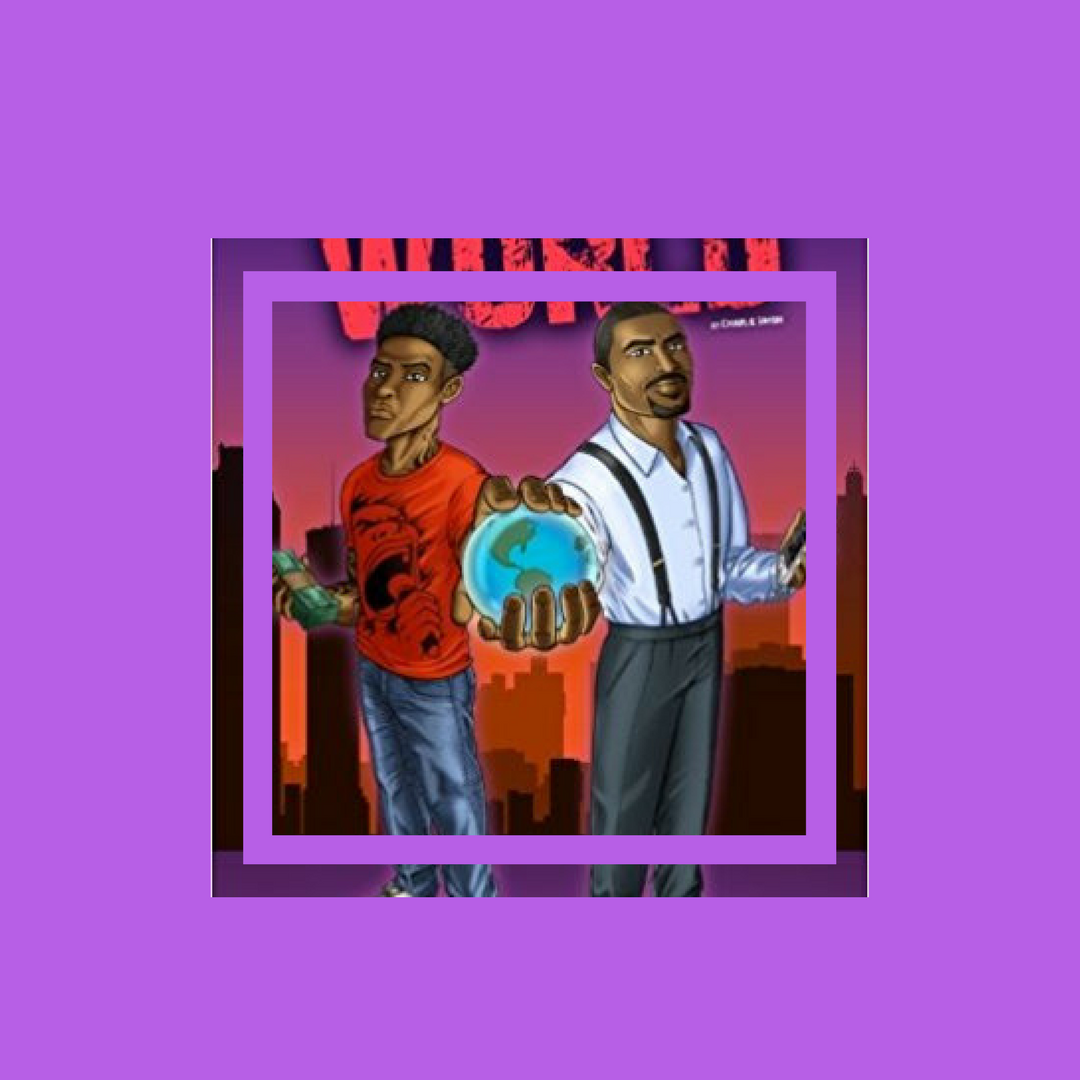 I think most people can relate to the struggle of working hard to provide a better life for yourself while encountering challenges that hinder you along your path to success.
"Small World Trilogy" is a three part urban fiction novel that focuses on a young man named Chief who is determined to escape a life of crime by pursuing a career in real estate investment. Despite Chief's determination to obtain a legitimate career, he encounters many setbacks mostly related to his criminal past, that impedes his progress to accomplishing this goal.
We caught up with the book's author Charlie Simon at his book signing in Charlotte. Find out more about the author and his book here.
---
The Fly In The Buttermilk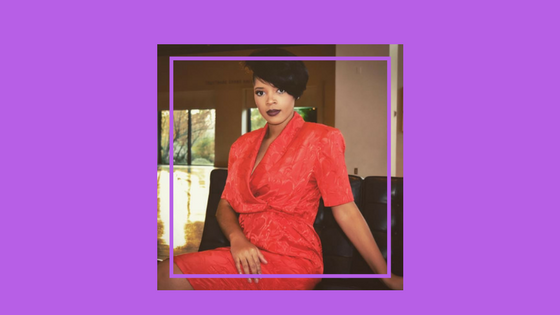 Ashley FG. Norwood had no idea that a joke from her mom would eventually evolve into a thought provoking documentary about race relations on her college campus. In the summer of 2014, Ashley traveled to Oxford, Mississippi to begin a two year master's program in journalism at the University of Mississippi. Her mom came along to help her get settled, but when she stepped onto the campus to see where her daughter would be attending, she was a little taken back by the small number of minority students. "You're the fly in the buttermilk…"  were her mother's words. That phrase soon after became the title of Ashley's first documentary "The Fly in the Buttermilk."  Read more about her story here.
---
White Collar, Black Pumps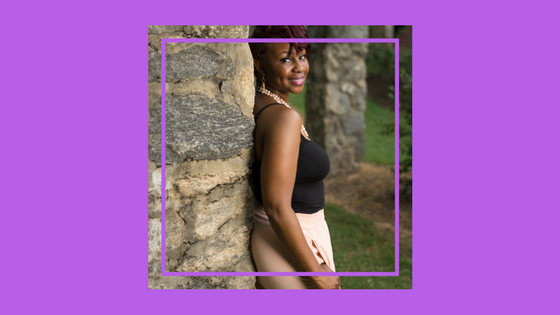 Millennial women are proving that we can have it all! We are climbing corporate ladders, earning multiple degrees, becoming entrepreneurs, and starting families all while effortlessly looking fly! Read our interview with Dr. Sheria Rowe, a college professor, serial entrepreneur, and author of the successful book "White Collar, Black Pumps".  Read it here. 
---
D. Horton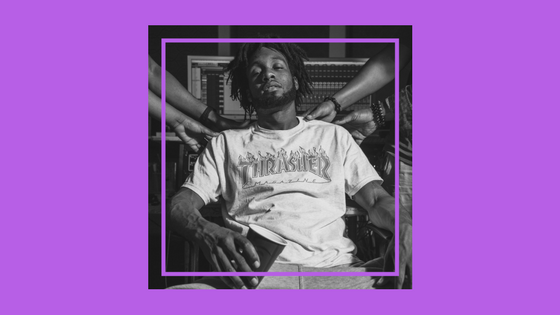 Singer, songwriter, and rapper David Horton grew up in Columbus, Mississippi. Horton describes his hometown as tough, cut-throat and demanding, but he also takes pride in his city for being the reason he will be the best to ever do it as an artist. Columbus sparked his desire to change the world.
He is a true lyricist and storyteller, and in a lot of ways a teacher.  His music is elevating and mind changing.  Check out our interview here.
---
Cassia "Jonesie" Jones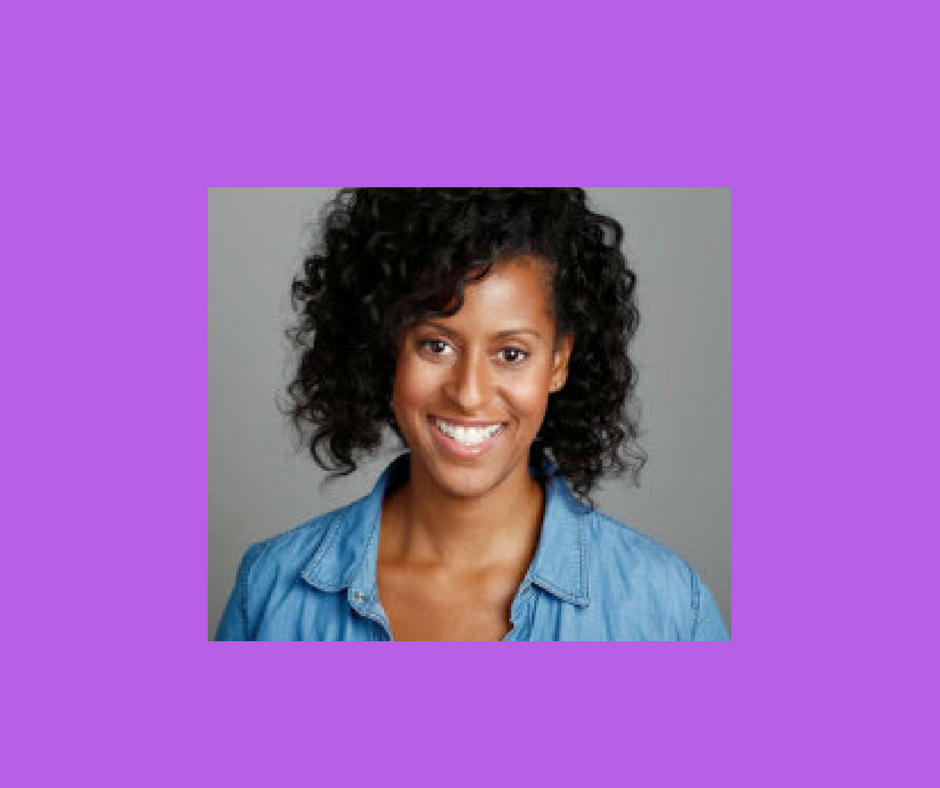 Can you imagine being dumped by your live-in boyfriend of nearly two years over text messages shortly after buying a wedding dress!? Well that's what happened to actress, writer, and producer Cassia Jones.  Instead of crying about the situation Cassia wrote about it which led to the creation of her blog and web series calledTo Live & Date in LA, which chronicles the dating life of a young woman in her early 30s.
I came across Cassia's Instagram page a few months ago and I was instantly drawn to her vibrate personality.  As an aspiring filmmaker and screenwriter I wanted to learn more about her career and the challenges that she faces in the entertainment industry. In our interview Cassia discusses the challenges of being a black actress and writer, her web series, being single and dating in her 30s, and she also gives advice to aspiring actors and writers. Check out the interview here:
---
Josh Waters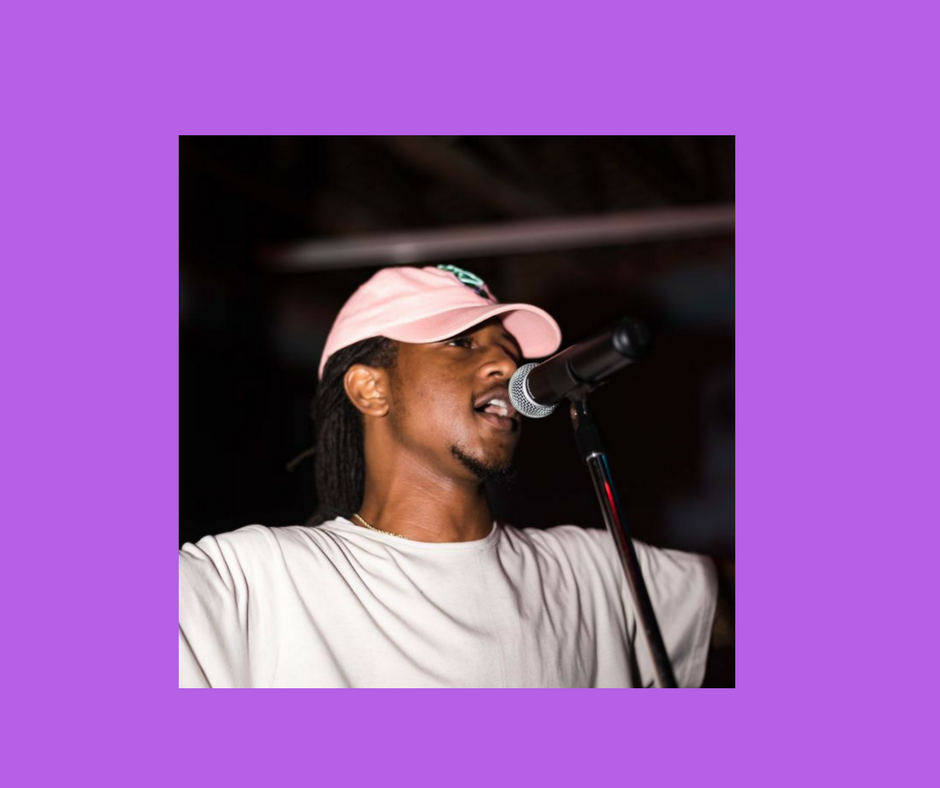 20 year old singer and song-writer Joshua Waters knew at an early age he had a passion for performing and singing, but it wasn't until around his freshman year in college that it became clear to him music is what he wanted to pursue professionally. Josh was so adamant about his music career that he decided to drop out of college to eliminate having a plan B option.  He knew not having a plan B would force him to put everything he had into his music.
Continue reading here.
---
L Sherie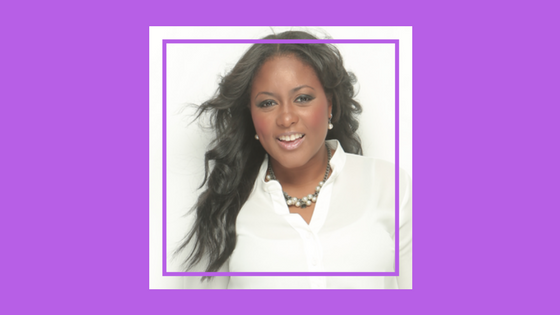 Mississippi native L Sherie Dean stumbled upon her passion as a joke. Known among her family and friends as the "go to girl" for information about the who, what, when and where in her city, Sherie decided to turn her niche into a business. Shortly after The L Sherie Alert was born. I caught up with Sherie for a brief interview to learn more about her business and the face behind the brand.
Check out the interview here.
---
Yung Jewelz

Jackson, Mississippi artist Yung Jewelz calls the music she creates"hipster music," a different genre of music that is less edgy than hip hop but still embodies a southern flow. Her delivery is reminiscent of a young MC Lyte and Queen Latifah.
Get to know more about her here.
---
Father Poe't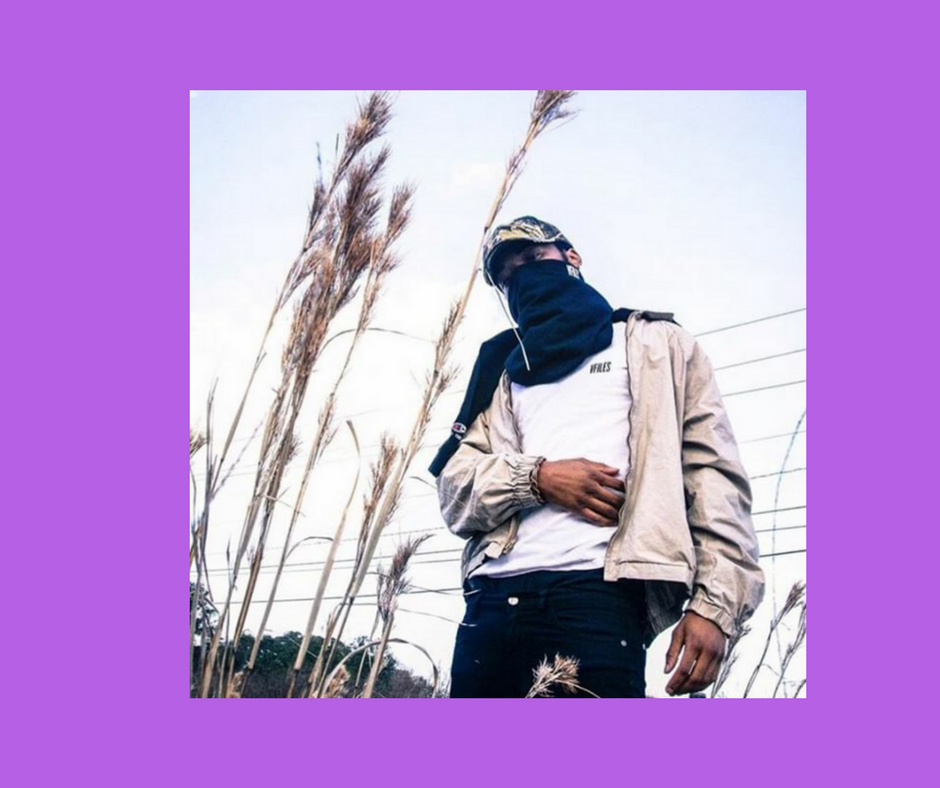 When I listened to Father Poet's first solo album Magenta, I was surprised that at only 19 years old he was the mastermind behind the project. The album shows an artist that isn't afraid to be transparent and open about being flawed, broken, hurt and empty. He put all of those emotions into his lyrics. The album was dark but from his standpoint I'm sure it was therapeutic.
Get to know more about him here.
---
_________________________________________________________________
Quavius Black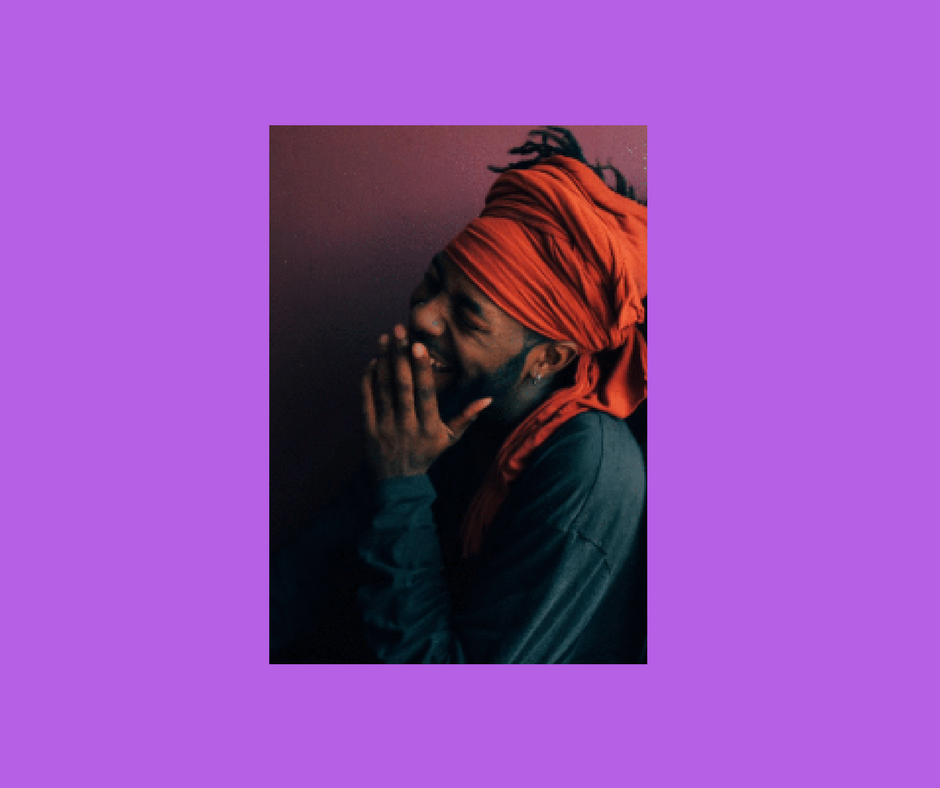 Quavius Black, known to most as "Kway" made a choice to determine his own fate when he decided to drop out of college after the first year to pursue music as a career. He was a straight A student in high school with a 3.7 gpa, and after graduating he was awarded a full academic scholarship to Alcorn State University. Kway had a smooth path to success majoring in computer engineering and graphic design, but things are never clear cut when it comes to what your heart wants and what your mind thinks is right.
Read more about his story here.
_________________________________________________________________
What's Up Elly J!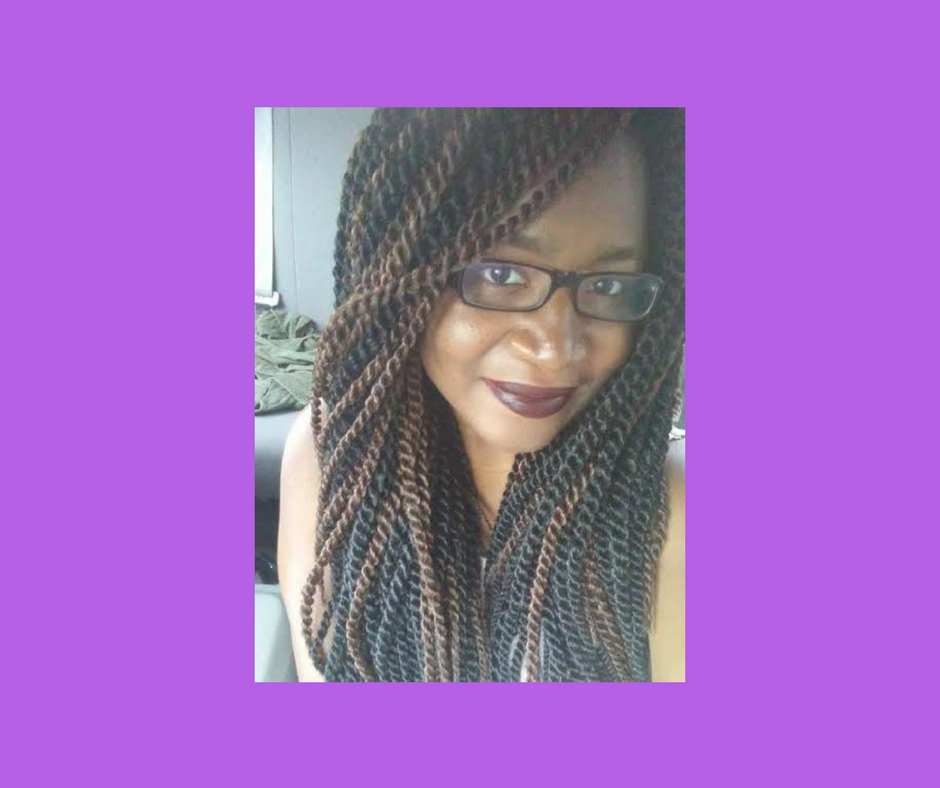 As a blogger it is always nice to meet fellow writers  who are on the same path as myself. Most new bloggers face the challenges of creating a brand, building a following, and trying to earn a few coins on the side. At times blogging can become frustrating and even challenging when you aren't  seeing a financial gain or when your followers don't seem to be growing. Blogger Elly J started her blog to create a platform for young aspiring entrepreneurs to share their dreams and success stories.  After blogging for a few years, her readers expanded and she made numerous connections with writers, directors and other successful entrepreneurs. Because of her perseverance she even got an opportunity to work on a film set.
Read more about Elly here:
---
Calligraphy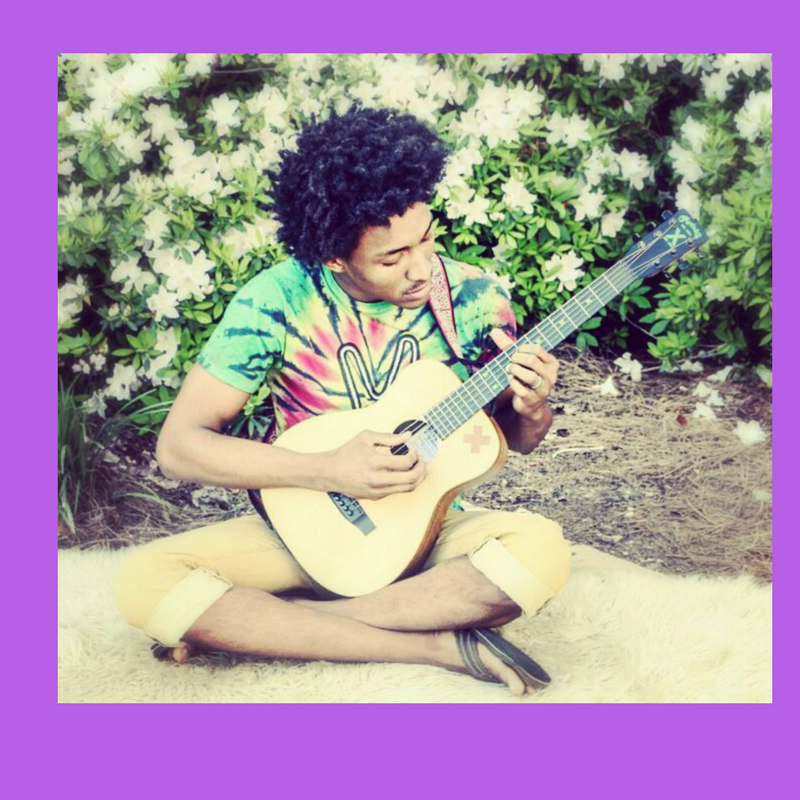 While scrolling through Instagram a few months ago I randomly came across a musician's page named Calligraphy. So like most people do when they come across a stranger's open page on Instagram, I lurked to get a glimpse of what this person's life was like. While lurking I came across a video that he posted of himself playing a keyboard and singing. Not to sound cliche or corny but his voice was mesmerizing and he had a unique sound especially coming out of Mississippi.
Read more about him here.
---
Prymo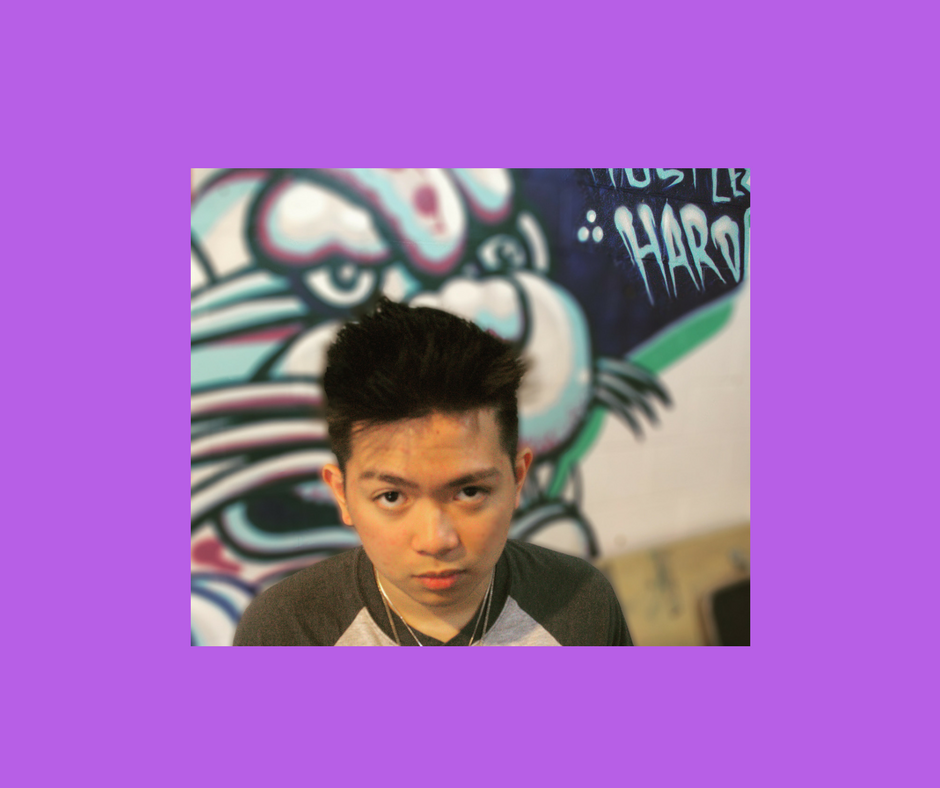 Looks can be deceiving, especially when it comes to 18 year old hip-hop artist Prymo. Hip hop are actually two of the last words you would even think to associate with the Philippines native. I didn't know what to expect the first time I saw him live at a show in Jackson, Mississippi. He walked up to front of the room, grabbed the mic that was taller than him, and while fixing his glasses introduced himself just as articulate as a college professor. The lights dimmed, the music started, the beat dropped, and then he opened his mouth and for a second I questioned was he the same person. I love those type of artists, the ones that come with a shock factor.  I caught up with Prymo for a quick interview to get to know him better and to discuss his new project The broly ep.
Check out the interview here.
---
IMG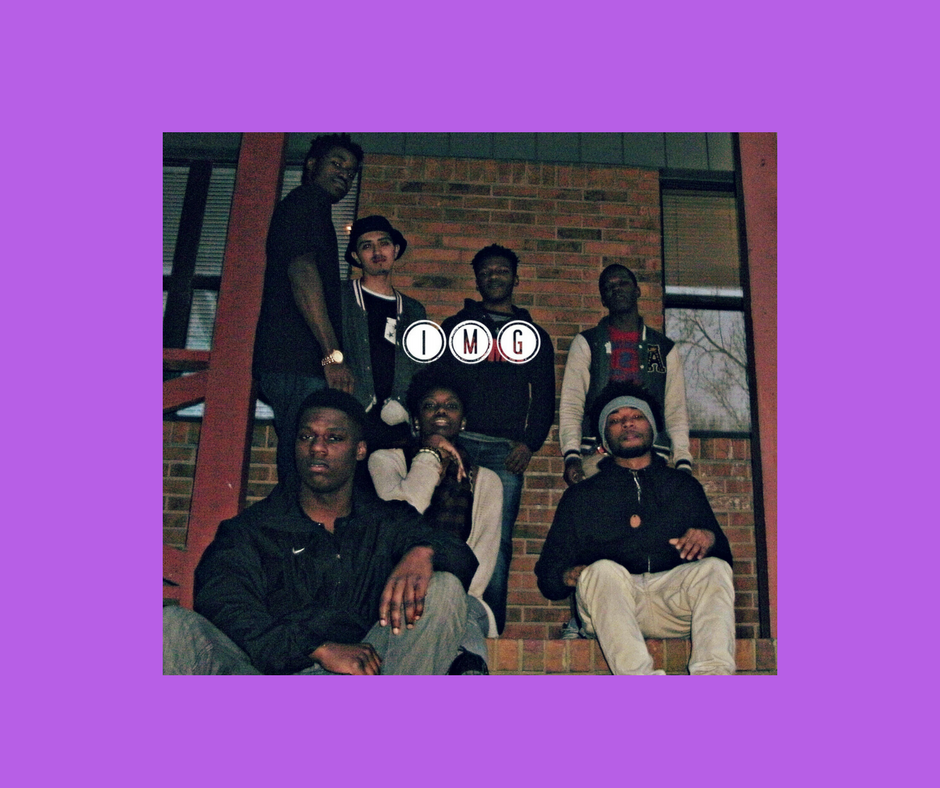 About a month ago while scrolling through Instagram I came across a young artist's page from Atlanta named Naomi The Goddess. She had one of those rare, distinct and mesmerizing voices that you couldn't help but to stop and listen to, so I immediately reached out to her to see if she would be interested in being a guest on our music podcast. When we finally met in person I learned that she was a part of a talented group called IMG which stands for "Instrumentalist Music Group." They are definitely not your average music group and it's apparent when you listen to the lyrics in their music; they're on a mission to spread a message.
Read more about the group here.
---
Sneakerboxx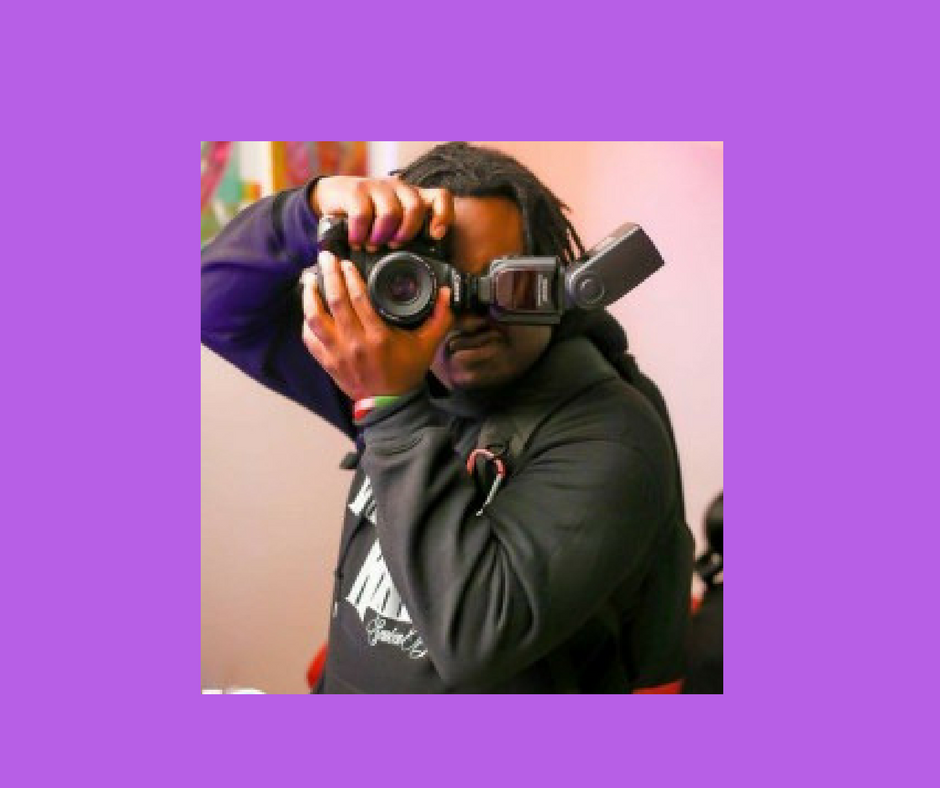 They say anything great started off as an idea that was developed and put into action. That was the case for Mississippi native Terrell Winters, aka "Sneakerboxx." Terrell started collecting sneakers back in 1999 and today owns over 400 pairs, hence the nickname. One day he looked around at his huge collection of shoes and decided he wanted to start making money for himself instead of paying somebody else for their products.
"I wanted to make money for myself so I created my first design which was a refrigerator with the words "Keep em fresh" on it. It was real simple and stupid but dope. I got 24 shirts made and sold each one for $25. I advertised them on social media and they sold out within 2 days."
Read more about him here.
---
Qulanda Moore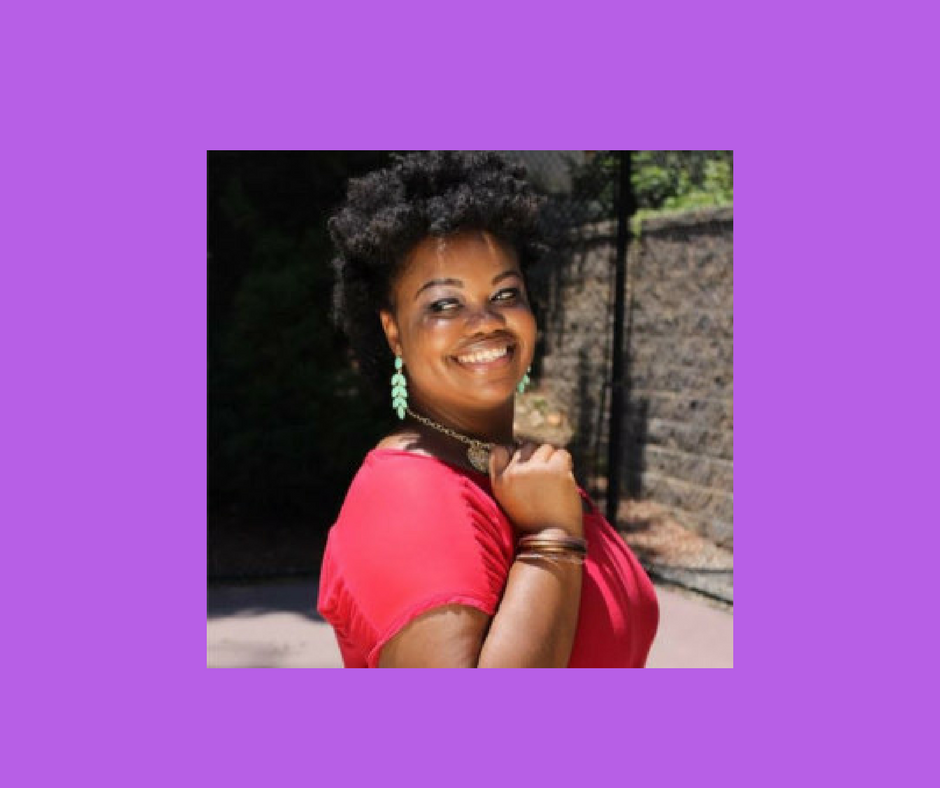 The chances of making a good living as a filmmaker or director are very slim since the entertainment industry is already over saturated with so many.  This can be very discouraging for aspiring screenwriters or directors struggling to make it in the industry. I recently came across the profile of Qulanda Moore, a young writer, director and producer. At only 28 years old Qulanda has quite an impressive resume.  She has directed a feature film, started her own media production company, produced a web series, and served as a technical director for a Broadway play in New York.  Because of my interest in film I decided to reach out to Qulanda to get some advice about entering the film industry. Check out my interview with her here.
---
Jeanine Daniels: The Mafia Boss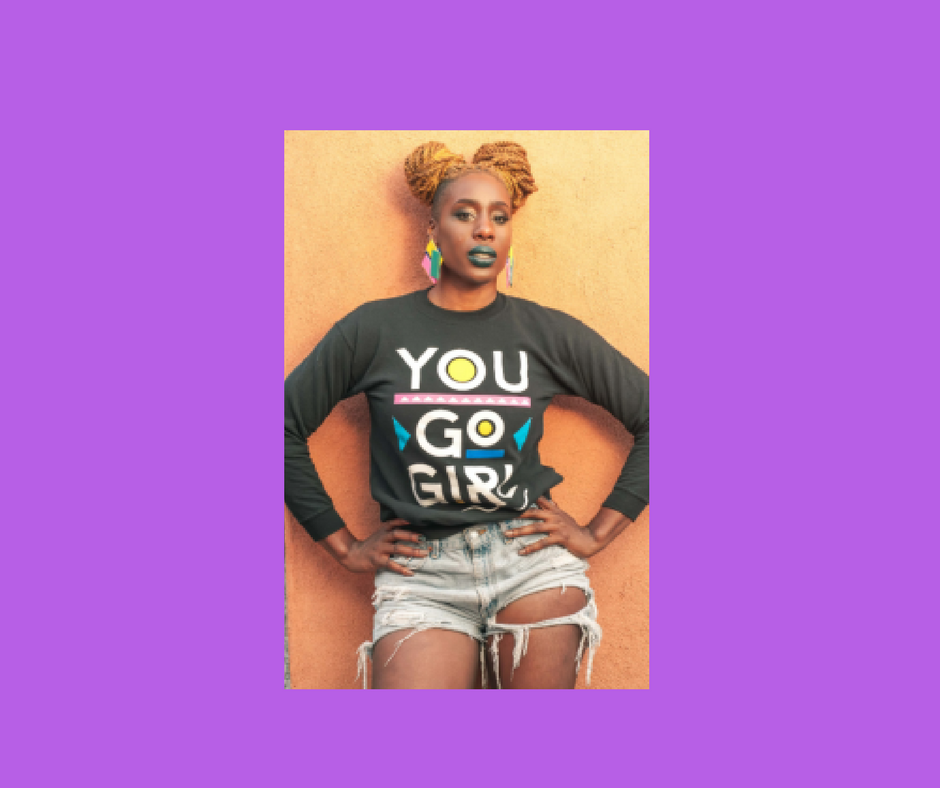 For most of us there are two paths to choose from in life; the path working to make someone else's dreams come true, or the path making your own dreams come true. The latter path is so rewarding and fulfilling but there are many sacrifices that will have to be made and several obstacles that you will encounter before you can reap the fruits of your labor. A lot of people can't handle those obstacles and aren't willing to make certain sacrifices to turn their dreams into a reality, so they do like most and settle for the unfulfilled 8 to 5 and glide their way through life on a conveyor belt. Jeanine Daniels, an upcoming producer, writer, and filmmaker chose to take the road less traveled and although she has run into a few road blocks on her journey, she wouldn't trade the life of living out her dreams for a life with no purpose or passion. We were able to catch up with her for an interview about her aspiring career.
Check it out here.
---
CANDICE J: THE UNFADING BEAUTY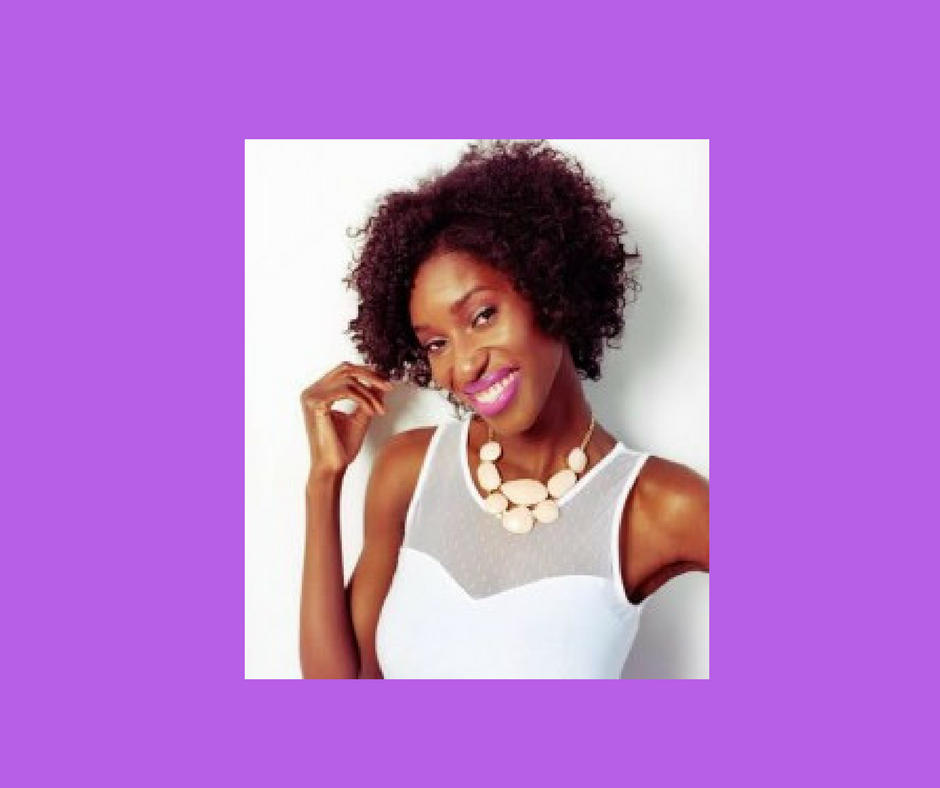 At only 24 years old Candice J. was diagnosed with ovarian cancer which is very rare  for young women. She had to endure months of chemotherapy and lost so much weight that she weighed only 89 pounds. Now almost four years later Candice is a proud cancer survivor who uses her blog "The Unfading Beauty"  to inform and educate women about ovarian cancer.  In our interview she shares her story on how her experience brought her closer to God and family.
Read the interview here.
---
Kelvin Armstrong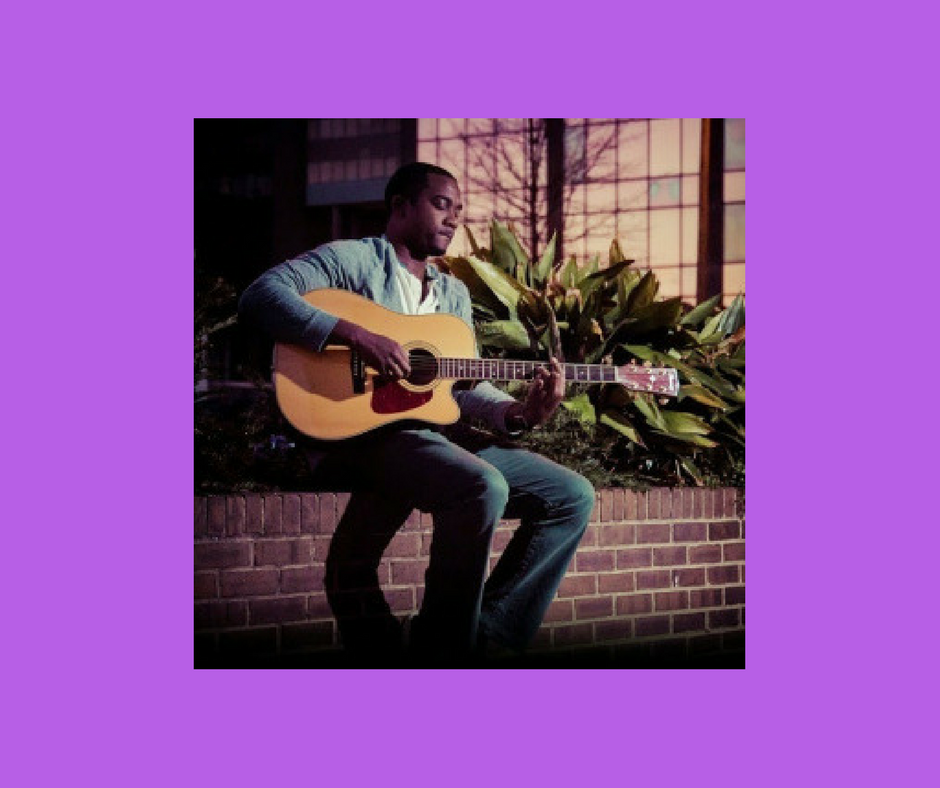 Rising artist Kelvin Armstrong is a singer/songwriter and guitarist from the small town of Irmo, South Carolina. Armstrong is really starting to make a name for himself in Columbia, South Carolina and surrounding areas; he released his EP "In Due Time" last month and recently charted #67 out of the top 100 on Itunes. We were able to catch up with him for a brief interview before he geared up for his album release party on August 23rd.
Check out the interview here.
---
Miss Naturally Crowned Carolina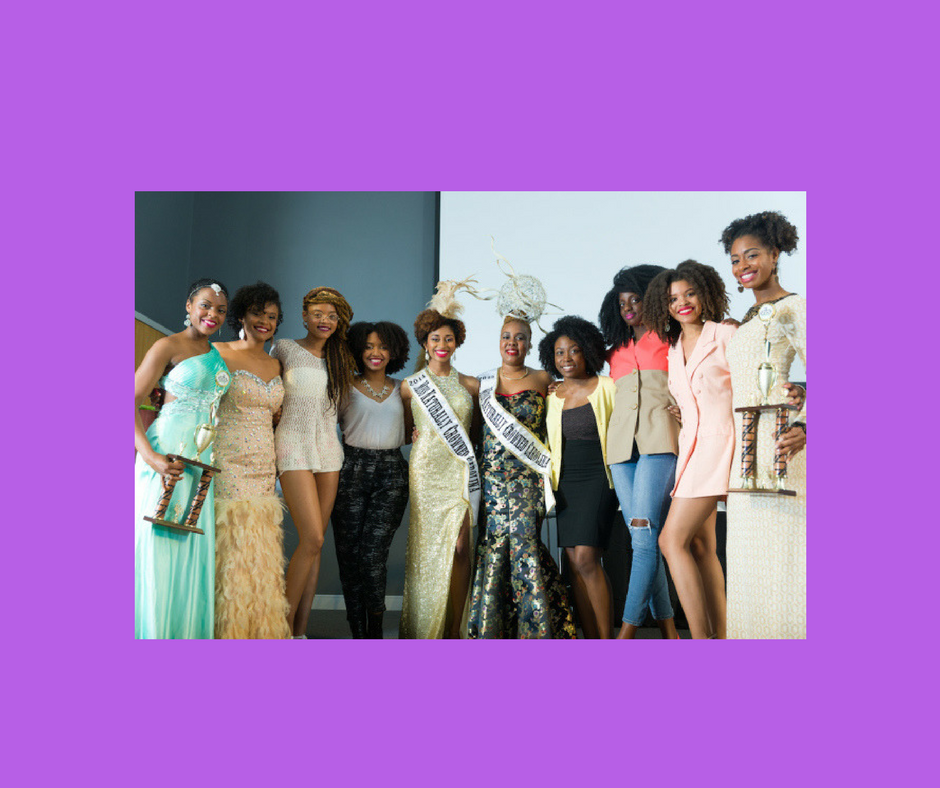 We were excited to find out about the Miss Naturally Crowned pageant which is held in Columbia, South Carolina. The pageant was founded by Jessica Boyd and Maureen Ochola who are the owners of Quench Natural Beauty Boutique based out of Columbia. This year marked the second year for the pageant and we were excited to be in attendance for the big event.  Check out our interview with last year's winner Chanelle Johnson regarding her experience in the pageant here.
---
Ray-Vaughn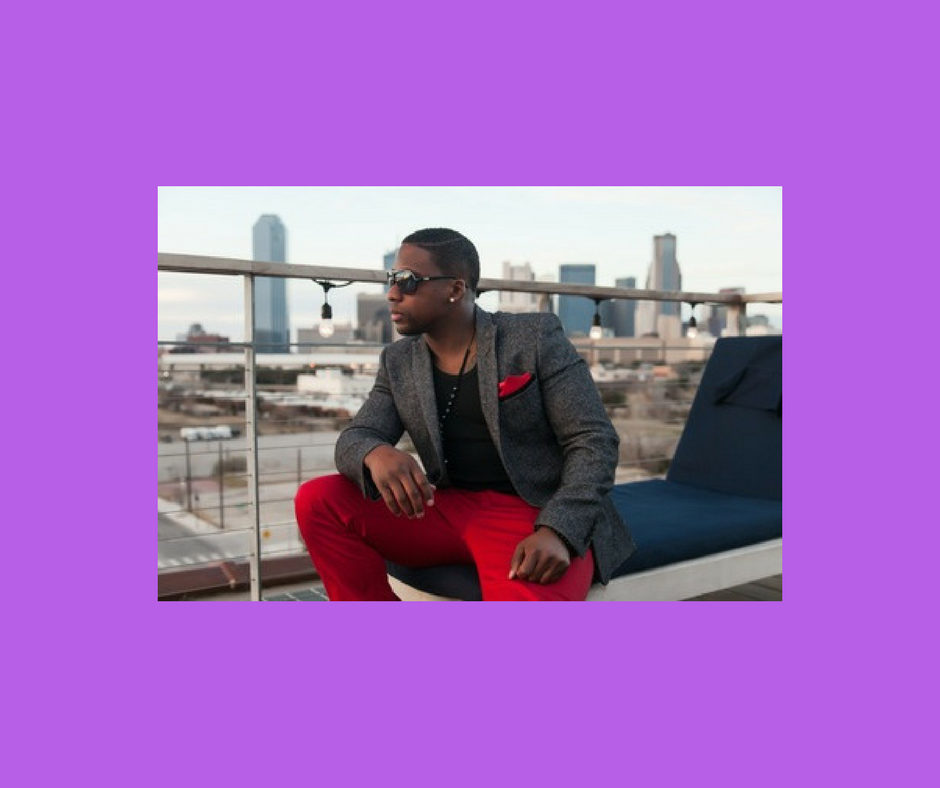 Working as a police officer and personal trainer by day and an R&B singer by night, Ray-Vaughn proves he is a man that can juggle many hats.  The Mississippi native is breaking his way into the music industry and he is not letting anything stop him from sharing what he calls his "God given talent" with the world. Born into a family of singers and musicians Ray-Vaughn discovered his passion for singing at the ripe young age of 5.
Read more about the artist here.
---
 Jay Smith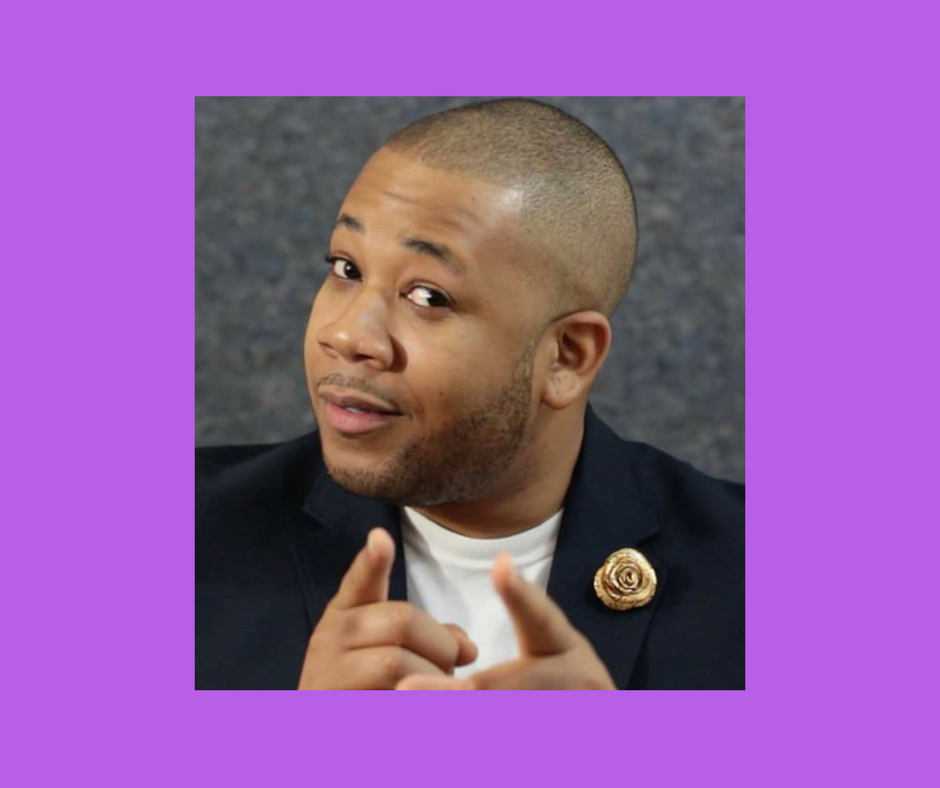 When you decide to pursue your passion or dream, it can cause you to make some serious sacrifices. You might risk losing relationships, stability, income, and even peace of mind. Jay Smith is an upcoming comedian and actor who decided a few years ago he wanted to pursue his passion. He got his start in the industry as a student at Jackson State University when he joined the MADDRAMA Performance Troupe. Over the years he has made a name for himself in his hometown and has also built a pretty large social media following. You can even catch a glimpse of him in the latest James Brown biopic Get on Up.
The Mississippi native recently moved to Atlanta, Georgia to broaden his career, but his journey to chase what he loves has been met with some highs and lows. I caught up with Jay recently to ask him a few questions about his dream chasing journey.
---
Black-Ice Bell
With only a high school diploma, Black Ice has become a poet, an author, and an accomplished professional photographer. He has worked with many talented people such as Janelle Monae, Russell Simmons, and Lloyd Banks.  Some people call him "Mr. Bell" and others call him "Christopher" or "Chris," but now he also goes by "Black-Ice Bell."  It was actually a name given to him as a joke because people could recognize his work before they recognized him. There are hardly any pictures of him online so many people don't know the face behind his work.  Black ice is a substance that is transparent; it's practically invisible, but you can feel its presence and know it's there. You may not see Mr. Bell, but you will definitely feel his presence by his work. Since he tends to be a very low key guy who lets his work speak for him, I wanted people to get to know the artist behind the work.
---
Gulf Coast Blues Boy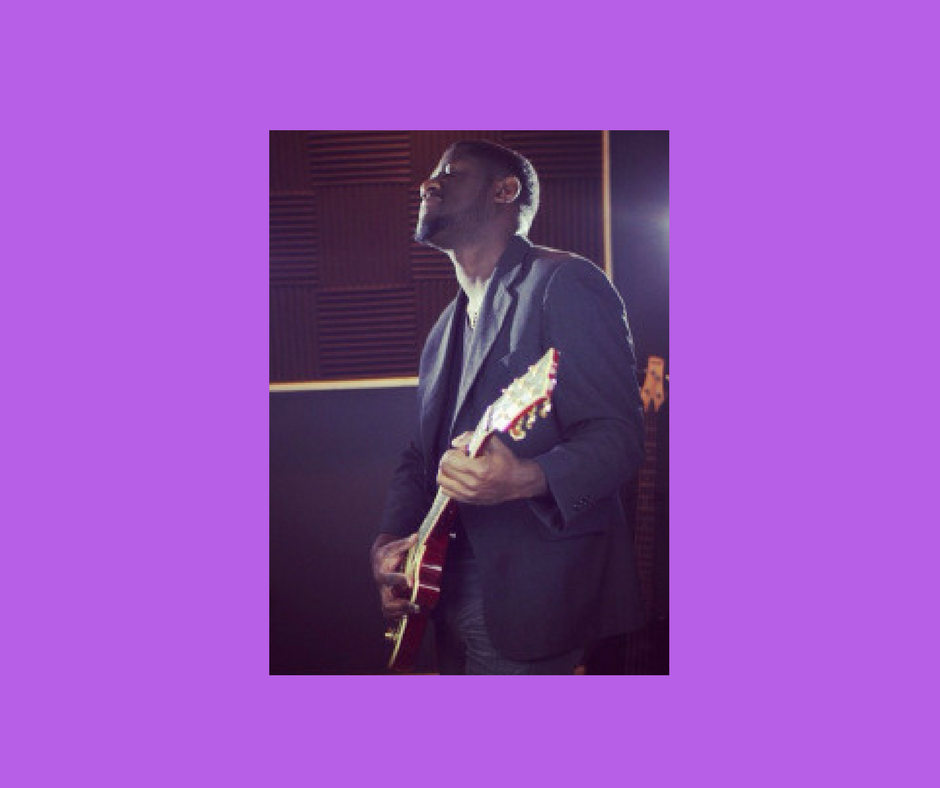 I met Jamell Richardson on the set of the movie Get On Up a little over a year ago.  I was cast as an extra in the movie and he was cast to play Jimmy Nolen, the lead guitarist for James Brown. Jamell had one of those contagious personalities; the type of personality that people are immediately drawn to. He was very personable and funny and was well known among the other cast and crew members.  His outgoing personality makes it hard for him to ever meet a stranger so it wasn't a surprise that we connected on the set.  Since the movie ended Jamell's career has really taken off so Ashley and I decided to catch up with him for an interview so that people who are unaware of the artist can get a better idea of who he is.
---
Finesse'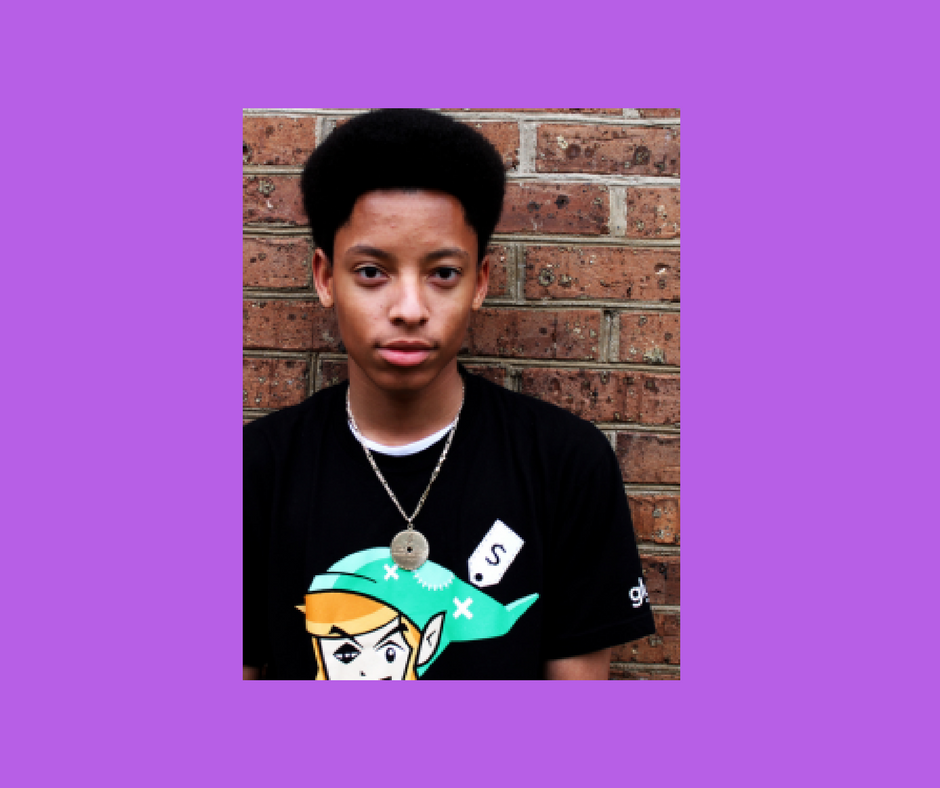 South Carolina artist Finesse' recently teamed up with the South Carolina Film Institute in Columbia to produce the music video for his single LiveWire. The 18 year old came to Columbia to attend college at the University of South Carolina and to expand his music career. Believe it or not he has been rapping for almost 10 years and making music for about 3 years.