A new wave of fashion is here and it's definitely one to take notice of! PR3SZN (pronounced preseason) was created by 19 year old DeAngelo Dawson, also known as FijiBoiDlo.  Fiji's clothing line differs from other brands in that  each art and color chosen for his collection has a different meaning and value. The brand is also unique because it develops with the changing seasons. 
As a rising entrepreneur Fiji is joining the rapidly growing group of millennials who are creating their own pathway to success. I caught up with the budding fashion designer for a brief interview. In our interview he discusses his brand, designers who inspire him and future goals for his company.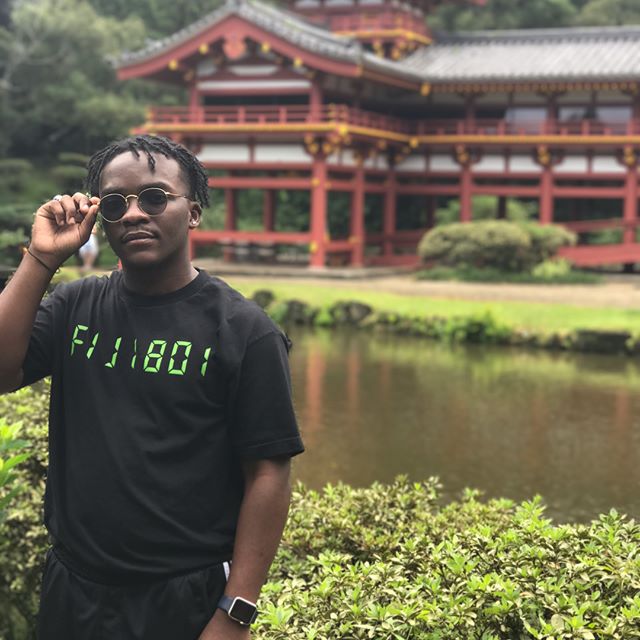 Amy Nicole:  How did you get your start in fashion? Has it always been a passion of yours?  
FijiBoiDlo: I got into fashion from djing. While djing I noticed artists would rap about the different clothing brands that they wore. When I had free time I would research the different designers and start developing my own style. In high school I decided to start my own clothing line so I could prove to myself that I could do it and so that I could have something to do while I was in college.
Amy Nicole: Are you the primary designer for your clothing line?
FijiBoiDlo: Yes, I usually sketch out everything myself and give it to other people to help flesh out the design.
Amy Nicole: How would you describe the style of the clothes?
FijiBoiDlo: I would say the style is streetwear but more tailored to art. I try to incorporate meaning and art behind the fashion so it has interpretations from people of every spectrum.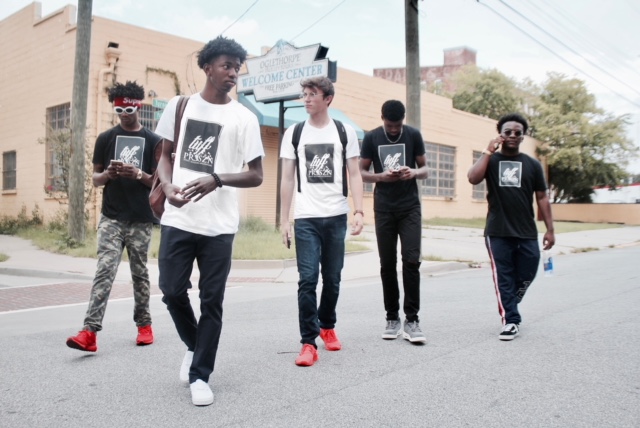 Amy Nicole: What do you think sets your fashion line apart from other brands?
FijiBoiDlo: What sets me apart is that I'm more in tune with my fashion. Bigger fashion companies have teams to help them get into the market  but I'm more on my own.  I feel like I have more of a drive to make things perfect and I know what is trending for my demographic. I'm not just trying to make money; I do it because it's fun.
Amy Nicole: I really like the name of the line. Who came up with the name?
FijiBoiDlo: I originally had another name for the clothing line but I didn't  release it because I felt like I was in the preseason of developing the brand. I feel like since I'm still in college studying and preparing myself for the real world, I'm still in the preseason of the actual season. After I graduate I'm going to take the brand to next level.
Amy Nicole: What does the clothing line consist of?
FijiBoiDlo: I focus on shirts, t-shirts, hoodies, crewnecks, and different hats. Down the line I also want to work on having my own style of pants, shoes and socks.  Right now I'm in the building block stage so I'm going to keep on building from what I have now so I can get to that point later.
Amy Nicole: What are your long term goals for your company?  
FijiBoiDlo: To have my own clothing store. I want to be able to sell my stuff as well as merchandise from other designers in the local area. I feel that my clothing will bring out a new sense of style to the Charlotte area.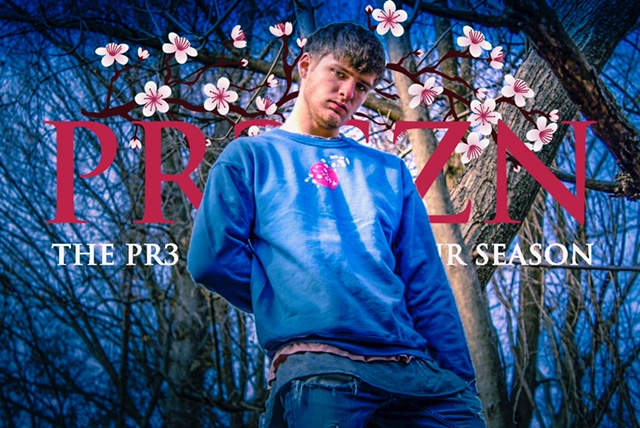 Amy Nicole: Who are some designers that inspire you?
FijiBoiDlo: Raf Simons is one designer; I got a lot of inspiration from his artwork for my designs. Virgil Abloh is another one, just seeing his development from where he started with an internship, to working with Kanye West and growing so rapidly definitely motivates me. Perry Ellis, Ralph Lauren and Dior are a couple of other designers that inspire me.
Amy Nicole: Do you have any upcoming projects?
FijiBoiDlo: I have a mixtape coming out called Summer Lovers. It is a trilogy of 3 tapes that make the collective (Blue, Violet and Purple). It will also include poetry and possibly a clothing collection to add to the theme.
Amy Nicole: I really like the art and fashion combination
FijiBoiDlo:  Thank you
Amy Nicole: Where can people currently purchase your merchandise?
FijiBoiDlo: Through my website pr3szn.com. Another way is by connecting with me through social media or just seeing me in person. Usually if people don't live too far from Charlotte I try to deliver the merchandise so they won't have to pay the shipping price.
It was really good connecting with Fiji and I wish him much success with his career in fashion design!