Sexual assault is a prevalent issue that affects 1 in 4 women while attending college. Writer and director Chuck Brown addresses this issue in his feature film "Chi Nu Legacy".  In the film the experience of sexual assault is told from the perspective of a freshman student named Candy who accuses the school's star basketball player of raping her.
I met Chuck a few months ago while doing event coverage at the Charlotte Black Film Festival.  I was intrigued by the content of "Chi Nu Legacy" because I believe campus sexual assault is a very important topic that should be conveyed more in films. As an aspiring film writer I wanted to learn more about how he got his start in the film industry and what his writing process was like for "Chi Nu Legacy".  I was able to catch up with him recently for an insightful interview. In our interview he discusses making the film and gives advice to aspiring filmmakers and writers.  Check it out below.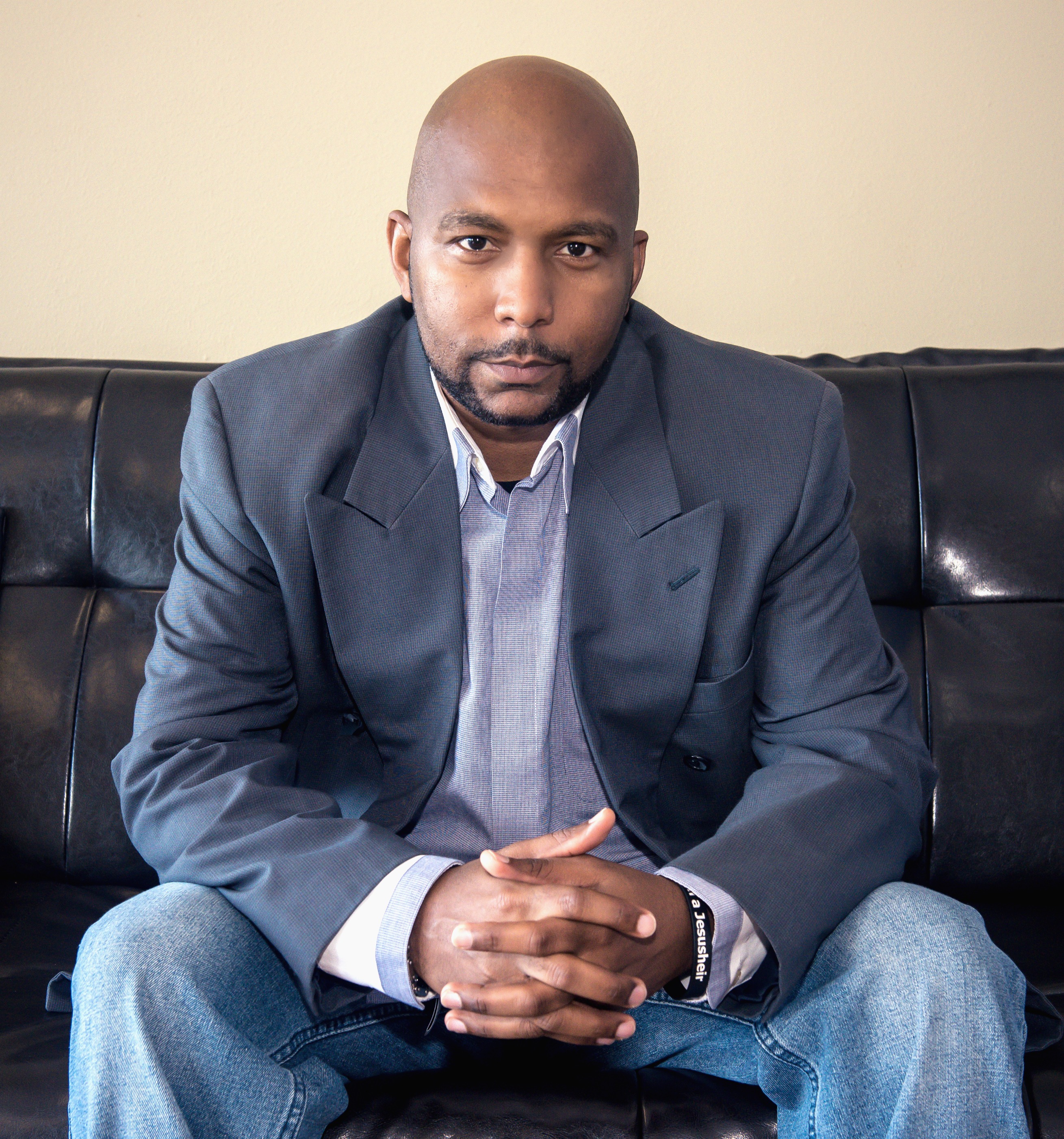 Amy: Have you always had  a passion for writing? Did you study the field in school?
Chuck: I did. I started out just writing on my own as a kid, that's the  way I communicated when I was young. I was a real quite and shy person so I would just sit in the corner and write stories, poems and letters, a little bit of everything. It just continued throughout my life. When I went to college I tried some other things. I thought I was going to do pre-law, I thought I was going to teach, but writing was always a consistent thing. Whenever I had a test with an option to do an essay I would choose the essay, that was more natural to me.
After graduating from Denison University I went to Ohio University for their journalism program. After that  I worked for about 20 years writing for newspapers and magazines. I always wanted to write for film and television. I would write down little notes and stick it in my pocket and say one day I'm going to put this in a movie, or one day I'm going to put this on tv. 
Amy: Since Chi-Nu-Legacy was your first feature film was it self-funded or did you have sponsors?
Chuck: We had one major investor who was my co-producer Marla Lynn Brandon. Dexter Bowman was the other investor and he was also an executive producer for the film. I don't say I'm a funder or executive producer but of course I had to put some things in as well. It was primarily Marla and  Dexter who came in to help us finalize a few things in the end.  
Amy: I thought the movie was really good; I actually thought it was one of the best films at the festival.
Chuck: Thank you I appreciate that.
Amy: How were you able to link up with actors Dorien Wilson and Cocoa Brown for the film?
Chuck: I met both of  them a couple of years before I actually did the film. With Cocoa I was actually a photographer for one of her parties so that's how we initially met and we kind of stayed in touch. I supported her when she did comedy shows and I told her that when I did my feature film I was going to have her be a part of it.
When the opportunity for Chi Nu Legacy came about I told her I wanted to send her a script. She liked it and said she wanted to be a part of it. She was very excited that it was a drama because she does a lot of comedies. A lot of people don't realize that she does dramas as well.
I met Dorien at a movie premiere. I was selling my books and he bought one of them and I told him that one day I would love to work with him.  Once the opportunity came around for Chi Nu Legacy I sent him the script and he said he liked it. At the time I didn't know that him and Cocoa had previously worked together several times. It was really organic how everything came together.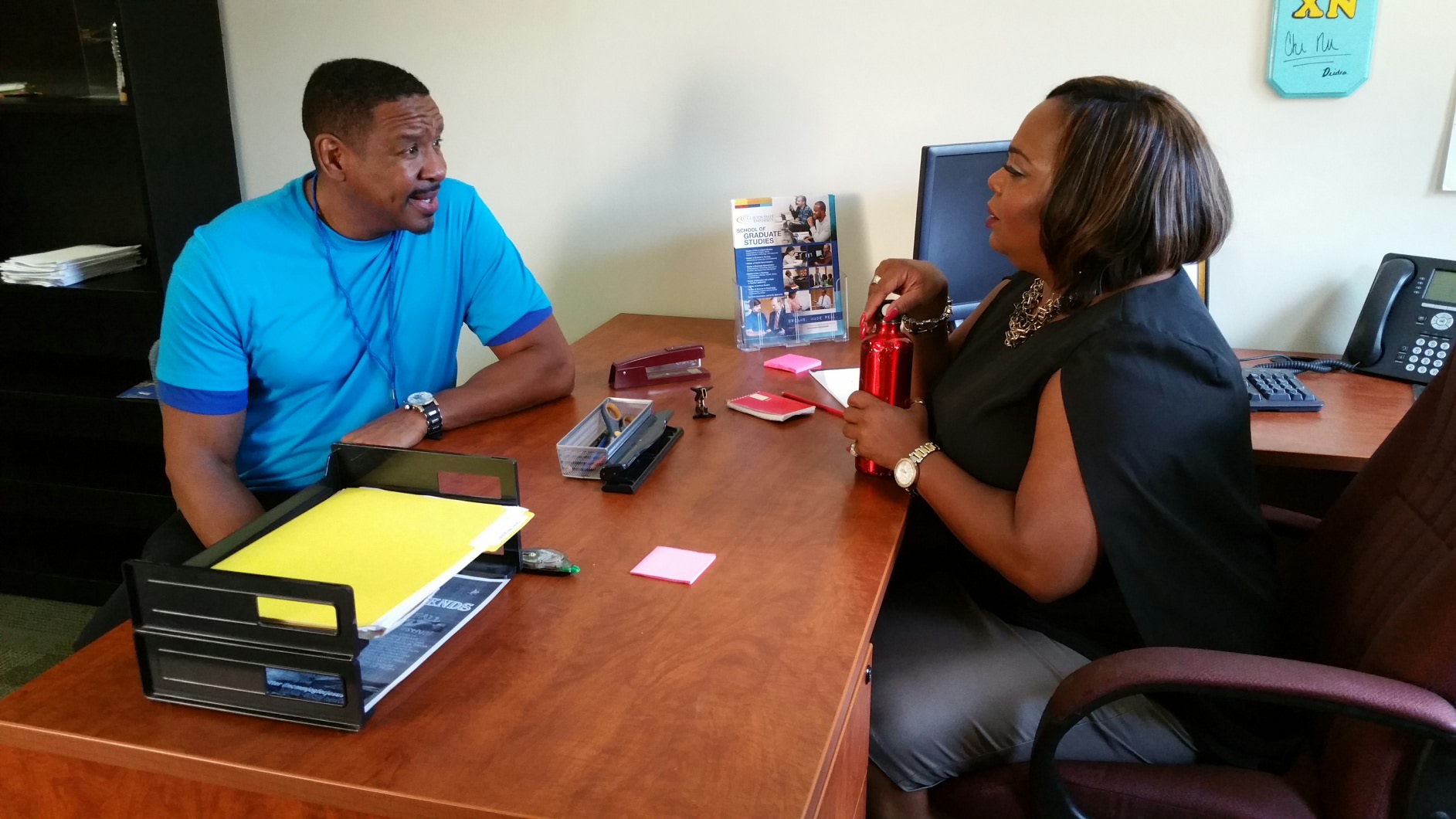 Amy: How was the casting process? Did you do a big casting call or did you already have people in mind?
Chuck: Usually When I write a script I have well known actors in mind. I initially reached out to a few actors but it didn't quite work out.  I met the lead actress Lea Monet and her mother about 5 years prior to making the  film when she was around 11 or 12 years old. I told her that one day I was going to work with her because she was an amazing little girl. Fast forward 5 almost 6 years later I stumbled across a YouTube video of her singing. As soon as I saw it I said this is our Candy and I sent the video to the executive producer.  Lea auditioned and nailed the part. At the time we didn't have music incorporated into the script so I changed some things in the script so she could have her music incorporated.
Lea was included in the  audition process. She would read lines with some of the people who were auditioning for the various roles. 90% of the cast were new and most of them were acting in their first feature film. Some of them had a little acting experience but nothing to this magnitude. We just wanted to create a family environment. I didn't want it to feel like acting or that it was forced.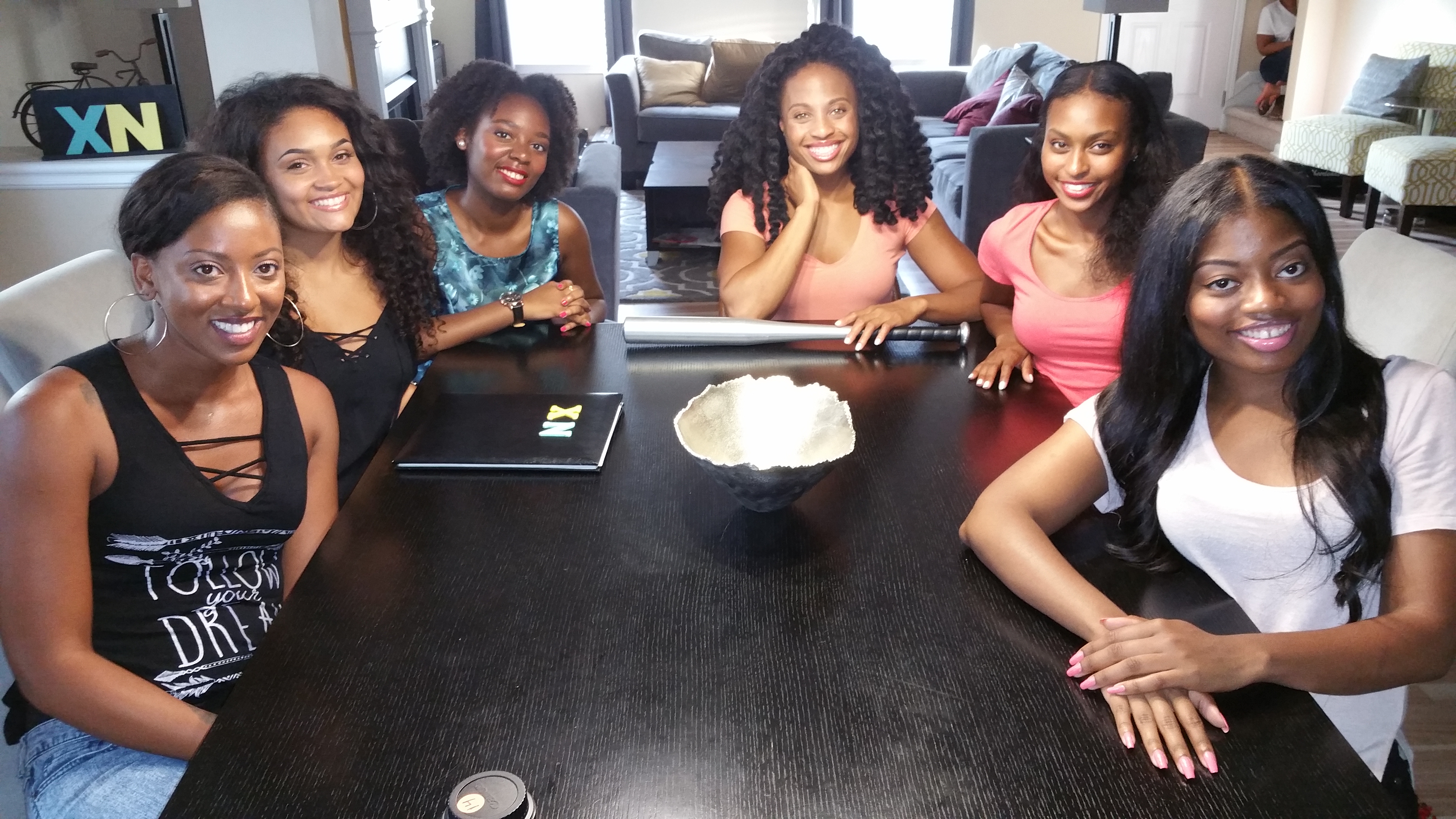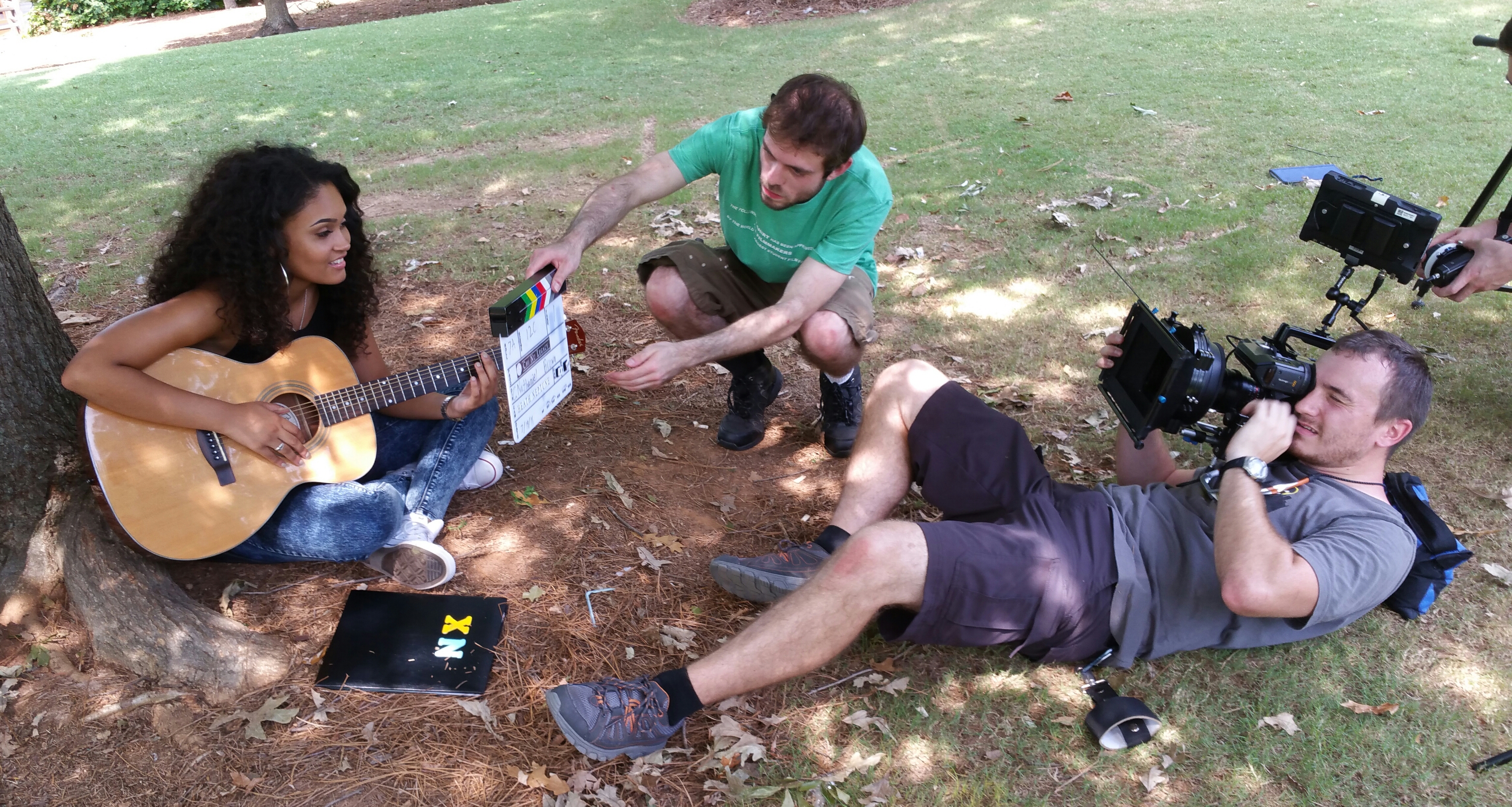 Amy: What has the response from viewers been like and are you satisfied with the success of the film?
Chuck: Overall we think the response has been phenomenal. Every time I attend a screening I never sit down. I mix in with a group of people who don't know who I am so I can see the responses and hear the reactions.  It lets me know that we have touched their hearts and minds. We have heard responses from people who have been victims and they talk about how the film made them think about their situations and how it helped with their healing process. We have also heard from people who want to get involved. It sparked dialogue from that perspective as well.
At a screening that I did in Pittsburgh a woman sitting next to me cried because she could relate to the experience of Candy, the victim in the film. It helped her to express some things that she hadn't expressed before seeing the movie. Whenever you can have the opportunity to move someone emotionally  I think that's a good thing. 
Amy: What advice would you give to aspiring filmmakers and writers like myself trying to break into the  industry?  
Chuck: Believe in yourself and never let anyone turn you away from your goals and desires because there are so many things that will come up against us. I've never gone to film school or had a film mentor. I'm pretty much self taught; I jokingly tell people that I  have a PHD from YouTube university and google university.  I'm 46 years old and technically just getting started in the industry. I got to a point where I knew this is what I wanted to do and I was willing to go at it 100%. I know the naysayers and the haters are going to be there but I have to stay focused.  If I  believe in my skills, my talents, and my abilities, then I  know i'm going to make it.
This is not an easy business especially now when anyone can easily make a film. There is so much competition so you have to have something about you and your ability that's going to separate you from everybody else.  Once you know where you want to be, put your  plan in place to get you there and then figure out the next steps. As long as you have your foundation and you know in your heart what you want to do then you can start building.
With Chi Nu Legacy being my first feature film it's my platform to  really push me to where I  want to be 5 years from now. In 5 years I want to be on that stage at the academy awards accepting my Oscar.
I really enjoyed speaking with Chuck! I learned a lot more about the film industry and I appreciated the invaluable advice that he shared. I definitely felt inspired to continue pursuing my love for writing