Photo Credit: StereoGum
Beyonce' made us get "In Formation" and now younger sister Solange wants us to have a seat and listen. A Seat At The Table which is now the number one album on Billboard 200 is Solange's 3rd studio album.
The album is such a breath of fresh air because it's so authentic, personal, and relatable. It's also such a symbolic album because many of the songs touch on topics that are relevant in today's society especially regarding black culture. This album really put Solange at the forefront and made many (both of us included) who failed to notice her music before take a second look.  For many years people have referred to Solange simply as "Beyonce's younger sister" but with this latest project she proves that she is a creative genius and a  force to be reckoned with.
Solange has been a singer and music writer for years, and she has always been content with being in her own lane and creating the type of music that she wants without looking for recognition.  
ASATT is socially conscious, filled with black pride and in true Solange fashion beautifully artistic. It's obvious she put a lot of time and passion into the creation of this project because everything about the album is so cohesive; from her vocals, to the instrumentation, the lyrics, the artists she chose to collaborate with, and even the location where she created majority of the album which was in New Iberia, Louisiana where her grandparents met.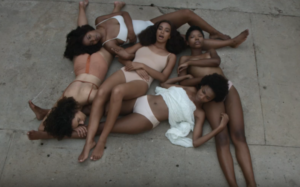 The album includes interludes from her parents as well as several interludes from rap veteran Percy Miller (aka Master P.), who is one of Solange's musical inspirations. He discusses reaching major success as a black owned company, the formation of his record label No Limit Records, and being able to recognize your value and worth in the industry.
Tina Knowles talks about black pride and the the stigma that sometimes comes along with that expression, and Matthew Knowles recounts the negative experiences he had  growing up during the civil rights era.
Each dialogue presents a different discussion to engage the listener's ear.  I assume this is why Solange named the album "A Seat At The Table" being that most people who sit at a table together engage in conversation. Dope concept!  The album is packed with over 21 tracks each delivering their own unique message.
Cranes In The Sky is one of our favorite tracks and one that Solange actually started working on it 8 years ago.  The song is so relatable because it speaks on trying to escape a pain or filling a void by replacing it with temporary fixes.  
In one verse from the song Solange sings:
I ran my credit card bill up
Thought a new dress would make it better
I tried to work it away
But that just made me even sadder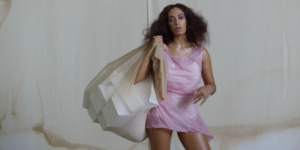 Don't Touch My Hair is  another favorite of ours. As black women who proudly rock our natural hair sometimes we notice the stares of people who may feel our hair looks too ethnic. The track also speaks of owning individuality and not trying to change or conform to appease others. It's about not letting others diminish your shine or light.
In the song Solange sings:
You know this hair is my shit
Rode the ride, I gave it time
But this here is mine
You know this hair is my shit
Rode the ride, I gave it time
But this here is mine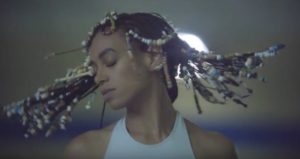 The song "Weary" addresses the whole concept question everything and trust no one……
Solange advocates for human equality and urges listeners to question the reasoning for having a social hierarchy .
But you know that a king is only a man
With flesh and bones, he bleeds just like you do
He said, "Where does that leave you?"
And, "Do you belong?"
I do, I do
In the song "Mad" which features  Lil. Wayne Solange expresses the anger that many black people are feeling towards the continuous loss of innocent black lives by police officers. It also speaks on being mad without being able to fully express being mad due to possible ramifications.
In the chorus Solange sings,
Why you always gotta be, why you always gotta be so mad (mad, mad, mad)
I got a lot to be mad about (be mad, be mad, be mad)
Lil Wayne raps:
Then I walk up in the bank, pants sagging down
And I laugh at frowns what they mad about?
Cause here come this motherfucker with this mass account
That didn't wear cap and gown
Are you mad cause the judge ain't give me more time
And when I attempted suicide, I didn't die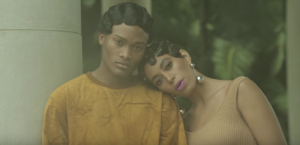 Other songs like F.U.B.U.which is the acronym for the the 90s clothing like For Us By Us encourages the empowerment/unity of black people in a majority white society.
All my niggas in the whole wide world
Made this song to make it all y'all's turn
For us, this shit is for us
Some shit is a must
This shit is for us
The album as a whole  is a wonderful and creative body of work! Kudus to Solange for staying true to who she is and for putting out music that is relevant and important to what's going on in society today.