I have been a fan of Frank Ocean since he dropped Channel Orange back in 2012. His sensual vocals and unique sound definitely make him a standout in the music industry. After a four year hiatus I was starting to wonder if he would ever make a return to music.
When Blond dropped last week I was excited to hear the project, however I was also skeptical if he would be able to match the same level of success as his first album.
I would describe the album as a beautiful maze. With a lot of Frank's music you have to listen to the songs several times before fully grasping the concept. Initially I was confused by the meaning of the lyrics in some songs but after listening to the album a few times I was able to apply my own personal interpretation to the lyrics.
In the song Nike which is one of my favorites off the album,  Frank sings about the obsession of materialism and money.  He references this obsession as wanting to have Nike shoes. In the song Frank also briefly touches on the loss of black lives.  In one line of the song he says, "RIP Trayvon, that nigga look just like me".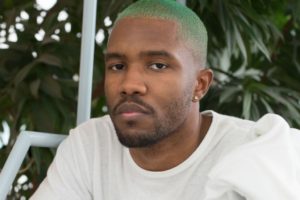 In typical Frank Ocean fashion he reflects a lot on love.
Some of my other fave songs from Blond are:  Ivy, Nights, White Ferrari, and Godspeed.
In the song "Ivy" he reflects on a past relationship that didn't work out. Based on the lyrics it seems as though the relationship didn't last because the couple grew apart.
In the song "Nights" Frank again reflects on a previous relationship that has run its course.
In my opinion "Godspeed" is the  most beautiful song off of the album. My interpretation of the song is that it's dealing with being in love and although the relationship doesn't work out you can still have love for that person. Frank adds a religious touch to the song when he adds background vocals from gospel singer Kim Burrell.
Overall I was pleased with Blond. Frank stays true to his sound. The album is filled with soft gentle instrumentals, mixed with deep metaphors and analogies.
Photo Credits: TheQuietUs;   HypeTrack