Sneakerboxx Photography: ( Above Image: Left: Quavius Black, Right: Briar Lunar) 
Two weeks ago 3rd Eye Ascension made its way to the growing culture venue in Jackson, Mississippi known as Offbeat. The Double Scoop and 3rd Eye Booking Company collaborated to bring the concert into fruition.
The hip hop shows put on by 3rd Eye Booking are dope but I was interested in showcasing other genres of music so I was excited to to add Mississippi native and USM student Briar Lunar to the lineup as well as Shreveport, Louisiana native Daryl Mcday.  Lunar was a season 8 contestant on the popular NBC show The Voice. The two singers along with rap artists Quavius Black, Kage Laney, and Ray Kincaid gave the show a nice blend of hip hop and smooth melodies. Kage Laney, another USM student brought something a little different to the show by creating live beats with a drum pad, and Mcday added a nice touch with his acoustic guitar set.
Every time I hear Jackson artist Ray Kincaid I become a bigger fan of him and his music. This show really introduced me to Quavius as an artist and I became an instant fan. With every show I'm able to catch here in Jackson I'm blown away with how much talent is hidden in the Sip. It's only a matter of time before everyone else takes notice.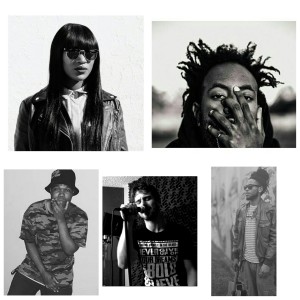 Artists: Briar Lunar, Quavius Black, Ray Kincaid, Kage Laney and Daryl Mcday