Chrisette Michelle is back with her 5th studio album Milestone which is the first album released from her independent label Rich Hipster. The album title celebrates Chrisette being in the music industry 10 years and it mostly centers around the singer's relationship with her former music manager Doug Ellis, who has recently become her fiancé.
The couple met over 13 years ago while in business school. The two started working together which led to a romantic relationship, but shortly after their union the relationship turned hostile ending with both of them suing each other over money issues related to music production. The legal situation led to them not speaking to each other for over seven years.
When Chrisette started working on content for "Milestone" she reached back out to Ellis which led to their reconciliation and recent engagement. But here's the shocker, Chrisette was in another relationship during her and Ellis' reconciliation.  The album intimately details the couple's reconciliation and even explains how Chrisette broke the engagement news to the man she was in a relationship with at the time.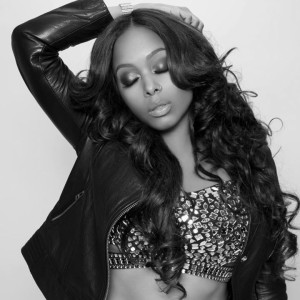 My favorite song's on the album are: Diamond Letter, Steady, Soulmate, Equal, These Stones, and Meant To Be.
In the song "Steady" Chrisette claps back at haters who downplay her success letting them know she has been in the industry for over 10 years and that she has the paper to prove her success. She also reveals that she is running her own label now.  In the song she sings:
You say I'm underrated,
Don't know why I got this paper
Don't know why I'm so hated
I think I'm must've made it
I think I'm must've made it
Ten years and counting
Shawty running label
After Chrisette became engaged to Ellis she had to take on the difficult task of explaining to the guy she was in a relationship with that she couldn't be with him anymore because she was in love with someone else.  Chrisette actually wrote her partner a letter delivering the news that she was engaged to someone else. This led to the single "Diamond Ring". In the song Chrisette sings,
Yeah I'm writing you a letter
With the diamond on my finger
No, you never did me bad
Someone else can do me better
 In the song "Soulmate" Chrisette sings about the separation between she and her fiancé and how after reconciling she can't be apart from him anymore.
My heart ain't whole
Just me without my soul
My being needs you
I'm just part of what makes one of two
I'm just one shy without my right side
Lose my backbone without my right side
I'm just one half without my soul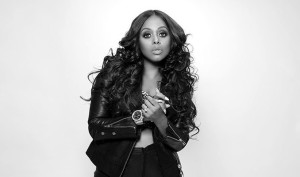 On the song "Equal" Chrisette reconnects with Rick Ross and delivers what seems to be an Aston Martin sequel.  Rick Ross raps,
I've been in love with you for six years 
Since Aston Martin Music
Drizzy came behind you on that smooth shit
So iconic with the wordplay
It's ironic I'm in first place 
In the song, "Meant To Be" Chrisette sings about the feeling of falling in love.
Baby I don't know how we fall in love
Now, I don't usually do this
Baby I don't know how we fall in love
Now, I ain't used to the feeling
 In the song, "These Stones", Chrisette responds to the critics who have something to say about her new relationship.
 Haters watching me, wanna catch me slip
Yeah, I'm back with my old new
Yeah, your 'Gram comments be rude
I still get more likes than you
Yeah, I live my life
I live it like it was my last one
Yeah, we getting down with
Any suckers, tryna catch
These stones, can I live my life?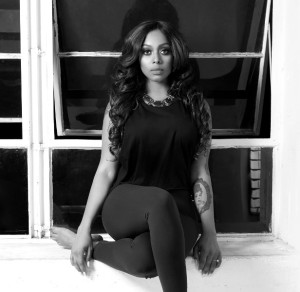 Overall I enjoyed the album. On Milestone expect Chrisette's usual sultry vocals mixed with a little hip hop flare and soft R&B.
Some fans don't like Chrisette's new sound on the album and feel like she is trying too hard to become mainstream. I disagree, I really like the new sound. I believe as an artist you have to evolve to a certain extent in order to stay current in the industry, and I believe Chrisette did a great job with evolving while also staying true to her sound and who she is as an artist.
Photo Credit: