Photo Credits: SneakerBoxx
The vibe in Offbeat this past Sunday was chill yet energetic at the "Wicked City" hip hop showcase presented by 3rd Eye Booking Company. Me and Amy got a chance to host the show and the crowd was pretty thick for a Sunday night.  Local artists Ray "Kincaid" and Cymone, Mildred Noor, Talia Sade, and Tira D shared the stage with headliners LV Baby and Sir Flywalker. Both of the headliners reside in Atlanta but are Mississippi natives. Another local artist Silas Stapleton also made a guest appearance. He has been getting a lot of buzz lately since his single and video to Gullah Gullah Island dropped.
Ray "Kincaid" & Cymone
This was our first time seeing LV and Sir Flywalker perform live and I can't believe we have been deprived for so long. LV who is currently on tour performed along with his band a few songs from his EP Blu Moon. Flywalker gave a sneak peak of what's to come from his upcoming project Indigo which will be released this week. The energy during both sets were crazy. All of the performances that night were dope. There are so many hidden musical gems in Mississippi and it's great that 3rd Eye Booking Company and Offbeat offer platforms to showcase the talents of these rising artists.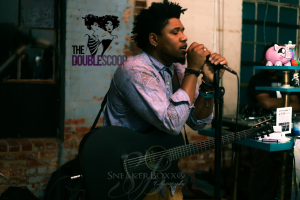 LV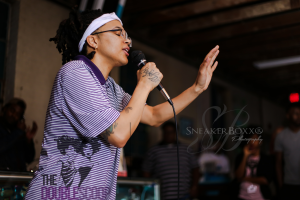 Talia Sade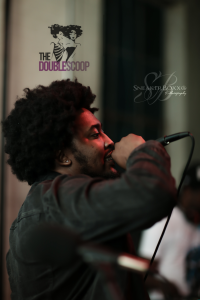 Sir Flywalker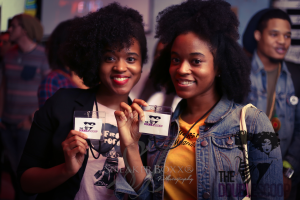 The Double Scoop on hosting duties!